'It's a Wonderful Knife' Is a Christmas Slasher From the Director and Writer of 'Tragedy Girls' and 'Freaky'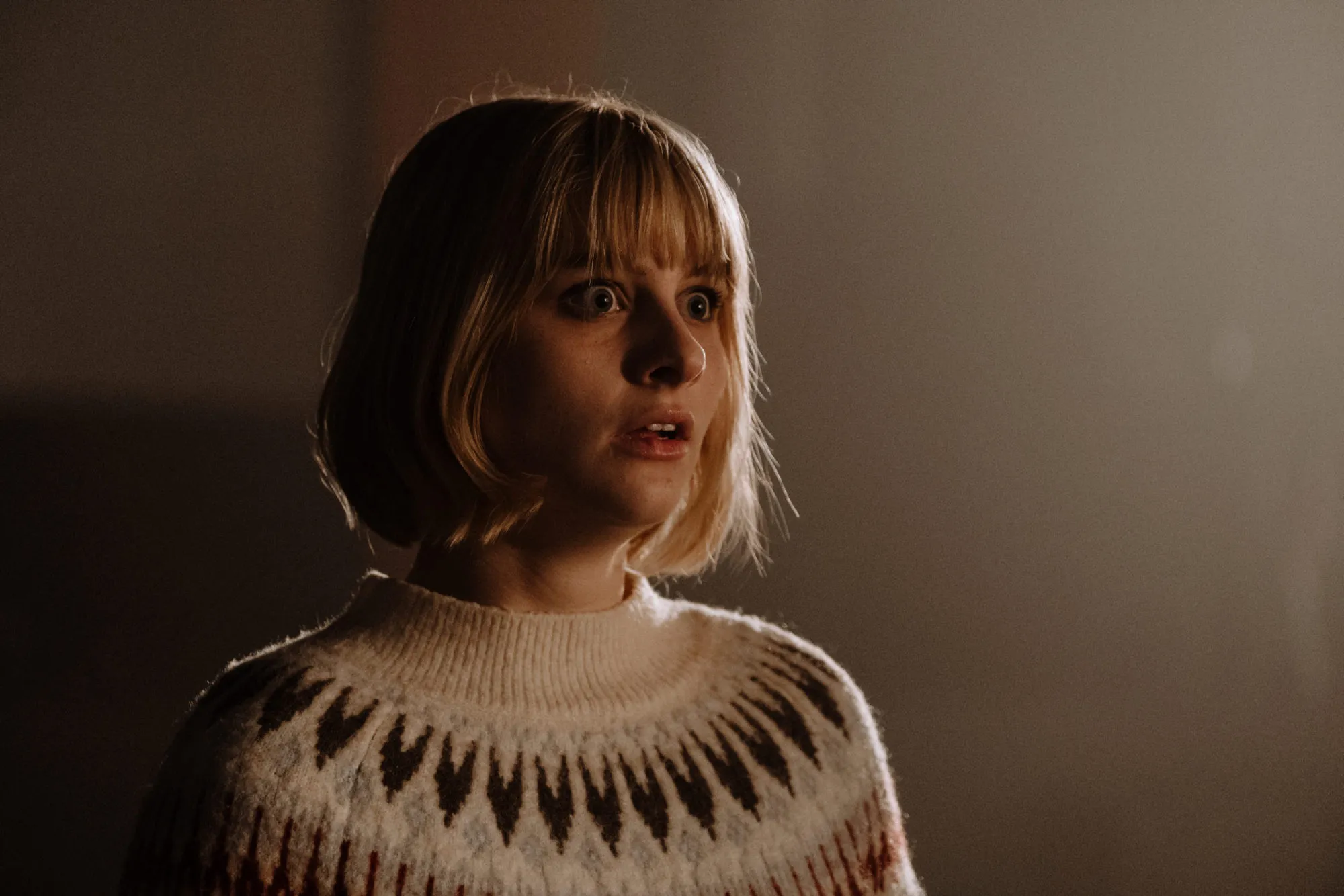 It's a Wonderful Knife is an upcoming Christmas slasher from creator Michael Kennedy (Freaky) and director Tyler MacIntyre (Tragedy Girls).
The Christmas film, from producers Divide/Conquer (Freaky) and Seth Caplan (Brooklyn 45), is executive produced by Independent Entertainment (My Policeman) in collaboration with Fourth Culture Films (The Reckoning).
Jane Widdop ("Yellowjackets") plays the title character in It's a Wonderful Knife, with Joel McHale ("Community") playing David, Winnie's father, and Justin Long ("Barbarian") playing Mr. Waters, the town's patron.
The story takes place in picturesque Angel Falls. Winnie Carruthers' life isn't all that great a year after she saved her town from a crazy attacker on Christmas Eve, but when she wishes she hadn't been born, she finds herself in a horrific parallel reality and learns that without her, things could have been much, much worse. The murderer has returned, and she must work with the local outcast to catch him and return to her own reality.
Executive Producer and the script's author is Michael Kennedy. Tyler MacIntyre is the director, and the movie is currently in post-production.
In their Cannes offices, Independent Entertainment will deliver a promo to foreign buyers. Soon, a significant North American theatrical release will be revealed.
"Michael Kennedy's outstanding script delivers a roller coaster ride horror audiences around the world will love," said Sarah Lebutsch, MD of International Sales at Independent Entertainment. "Tyler's excellent direction combined with our charismatic cast will make for a truly fun Christmas horror that will be revisited again and again in holiday seasons to come."
"While working on Freaky, we were captivated by Michael Kennedy's remarkable creativity and turned into his ardent admirers," continued Adam Hendricks and Greg Gilreath of Divide/Conquer. It is a true honor to work with Tyler Macintyre, a bright up-and-coming artist in the genre filmmaking field, to combine Michael's own blend of horror and comedy.