Nicolas Cage Surprise Coming to 'Dead by Daylight'! Get Ready for July 5th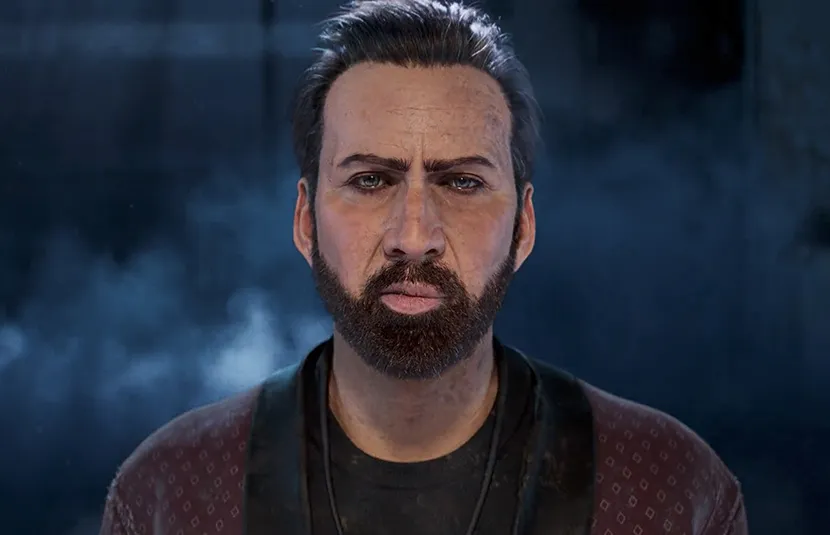 In an unexpected twist, Behaviour Interactive has unleashed a bombshell announcement on Twitter, hinting at the arrival of none other than Nicolas Cage in the popular game Dead by Daylight.
Accompanied by a tantalizing teaser, the tweet showcases Nicolas Cage lending his iconic voice to the game, leaving fans eager to catch a glimpse of his in-game character model.
With the cryptic message, "There's nothing more powerful than imagination," the studio has successfully piqued curiosity and generated anticipation among the gaming community.
Playing their cards close to the chest, Behaviour Interactive is employing a smart marketing strategy by keeping the details under wraps until July 5th. It is on this date that we can expect to receive more information about the exciting collaboration.
Will Nicolas Cage embody his intense character from "Mandy"? Could it be Renfield? Considering the recent Five Nights at Freddy's trailer release, fans are even speculating about a possible Willy's Wonderland-themed Cage appearance.
To uncover the truth, we must remain attentive and await further updates. Be sure to stay tuned and mark your calendars for July 5th, as Dead by Daylight promises to deliver an unexpected twist with the inclusion of Nicolas Cage.
It's the performance of a lifetime.
Dead by Daylight: Nicolas Cage. Coming to a realm near you.

Learn more on July 5th. pic.twitter.com/A96yvZPYpt

— Dead by Daylight (@DeadbyDaylight) May 17, 2023