Haunted Hot Spot: The LaLaurie Mansion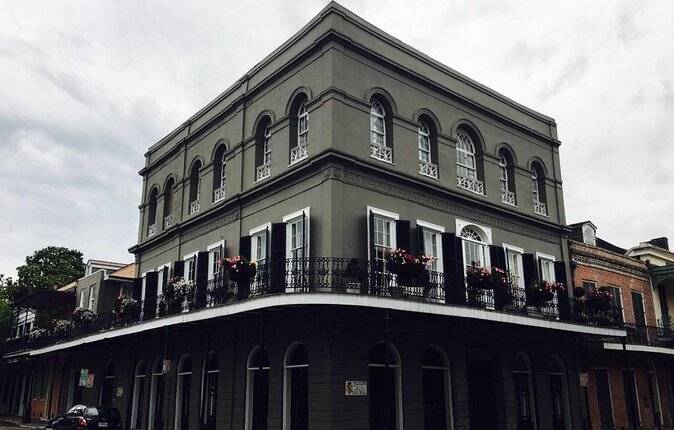 On the busy streets of big cities, it's easy to pass by its many beauties without thinking about their history. In New Orleans,  thousands of people pass the LaLaurie Mansion unknowing of the tragedies that have occurred inside its walls.
The History
Madame Delphine Lalaurie was famous for her grand soirees. That all changed in 1884 when she became famous for being the most cold-blooded serial killer in Louisiana. One night in 1884 a fire broke out; what responders would find in LaLaurie's attic would change everything. 
People were found held captive, bound by their arms and legs, and beaten over long periods of time while rotting away in the lady's attic. This discovery sparked outrage and angry mobs ransacked her home. LaLaurie and her family were forced to flee to France.
Although the original two-story building did not survive the fire, that didn't stop unseen forces from inhabiting the new structure built on the land. It's rumored that this property is tainted with the horrific sins of LaLaurie to this day. The home is privately owned and the public is not allowed inside but you can still take a haunted tour that will bring you to the outside of the building where your guides will tell you all about the strange happenings. 
Hauntings
Just about every owner that acquired the building has had some unexplained experiences in the building. They've heard screaming and moans of agony. Could those belong to the spirits of the servants LaLaurie used to torture? There have been rumors of unexplained deaths in the building and owners and guests being struck by unseen forces. It seems that the unfortunate and creepy events followed the owners also outside the house. Multiple of them had a stream of bad luck or went bankrupt. Actor Nicolas Cage is amongst the group. 
Conclusion
Are there still strange things happening at 1140 Royal Street?  You may not be able to enter the building but if legend holds there just might be a chance that you'll catch a glimpse of Madame LaLaurie through one of the grand windows.