This Summer, Welcome Villain Films Is Releasing the Gory Horror Film "Beaten to Death"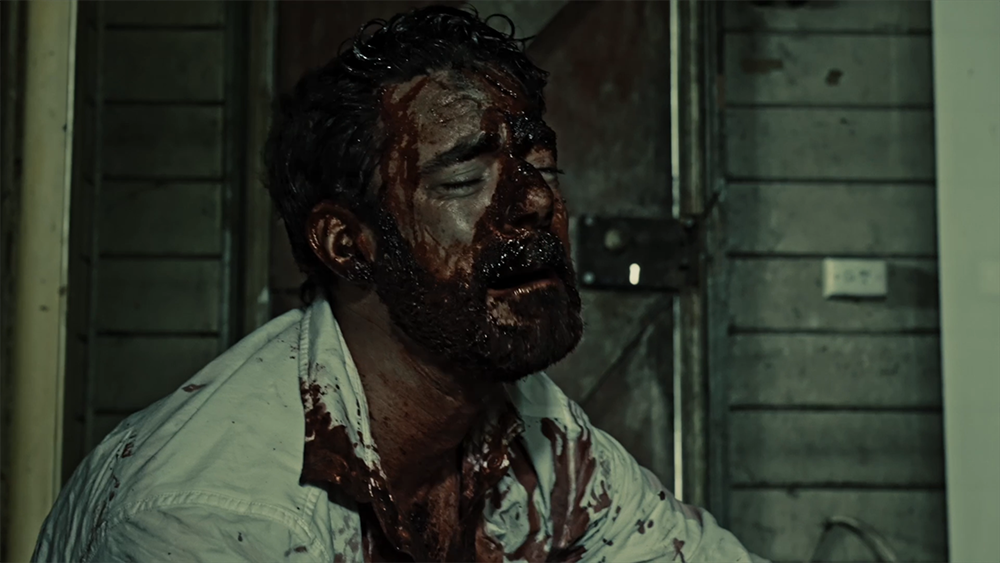 With Malum earlier this year, the brand-new genre label Welcome Villain Films made its debut. Up next, they'll be releasing the brutal new horror film Beaten to Death.
They intend to premiere the movie this summer in a few cinemas, followed by digital distribution, according to Variety.
Beaten to Death "unfolds after a man named Jack makes a desperate decision that sends him down a path that leaves him bruised and battered as he struggles against man, nature, and his own insanity."
The official synopsis for the rural horror film is as follows: "Jack finds himself alone in the middle of nowhere after narrowly escaping a terrifying attack. He meets locals one by one and soon realizes that a twisted game of cat and mouse is about to start. Jack must take extraordinary measures to live while battling the crazed rural psychos and the hostile environment.
Beaten to Death was written by Benjamin Jung-Clarke and directed by Sam Curtain. Starring are Nicole Tudor, Thomas Roach, David Tracy, and Justan Wagner.
"'Beaten to Death' is an absolute beast of a movie and the kind of gut punch that the genre needs right now, stretching the boundaries. Luke LaBeau, the head of development at Welcome Villain, adds, "It floored us. "It is just an incredibly well-made film on pretty much every level, and it is loaded with extreme, unrelenting violence," one reviewer said.