'Night's End': 'V/H/S/94' Director Jennifer Reeder's Next Haunts Shudder This March [Photo]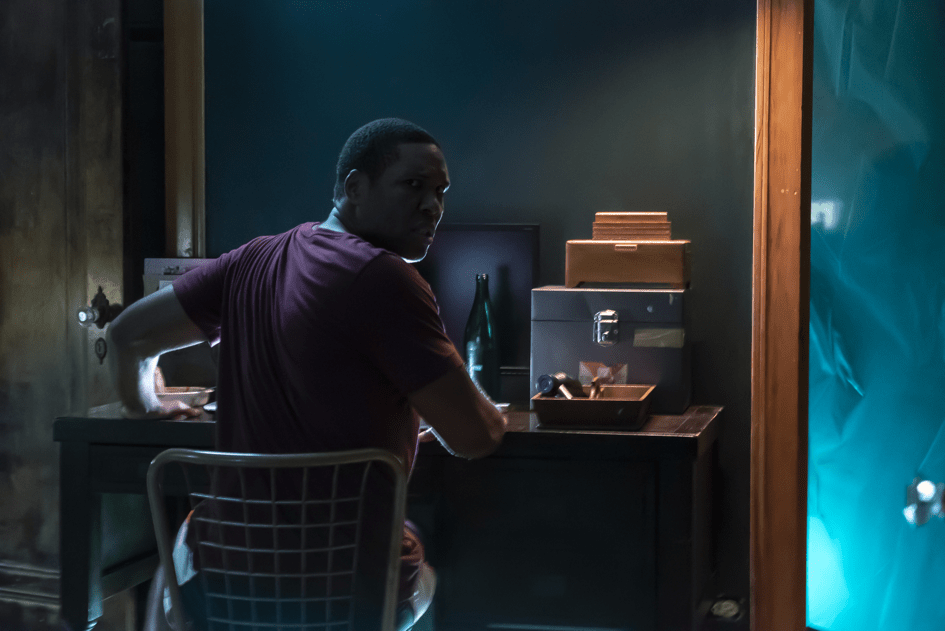 Chicago-based director Jennifer Reeder is back with Night's End, her next horror offering that will stream on Shudder this coming March 31st.
We also have an exclusive first-look at the film that marks the filmmaker's newest foray into horror following the popular indie Knives and Skin, and the wrap for Shudder smash hit, V/H/S/94, produced by Bloody Disgusting.
In Night's End, an anxious shut-in unwittingly moves into a haunted apartment and hires a mysterious stranger to perform an exorcism that takes a horrific turn.
The film stars Geno Walker ("South Side", "Chicago Fire"), Kate Arrington ("Mare of Easttown", "Ray Donovan"), Felonious Munk ("For Life", "Block Party") and Michael Shannon (Knives Out, "Nine Perfect Strangers").
The film was written by Brett Nevue and produced by Neal Edelstein (The Ring), Nevue and David E. Tolchinsky
Night's End will stream in North America, Australia, New Zealand, the United Kingdom and Ireland.