'Resident Evil 4' now has a "Mercenaries" Mode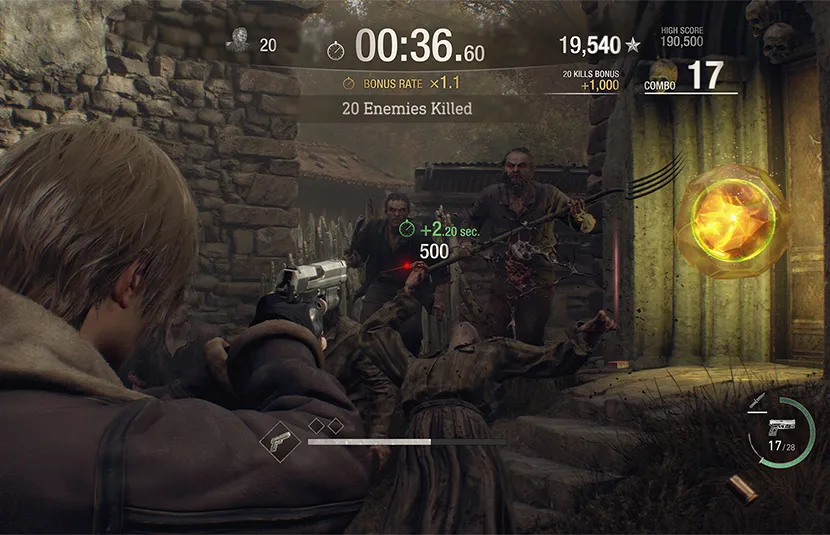 Capcom has given Resident Evil 4 remake fans an early Easter treat with the release of "The Mercenaries" DLC today, in case anyone missed it. The update, which is available for free, adds the much-loved challenge mode to the PlayStation 4 and PlayStation 5 versions of the game via the PlayStation Store, the Xbox Series via the Microsoft Store, and the PC via Steam.
If you haven't played the original Resident Evil 4's The Mercenaries mode, it pits you against the clock in a battle for survival against escalating swarms of monsters who only get tougher as the clock ticks down. The goal is to kill adversaries to earn points before being evacuated within the time limit, with stronger foes providing more points.
Players can choose from a variety of characters, each with their own set of powers and weaponry to add to the task's difficulty. Moreover, like the remake, The Mercenaries has been redesigned to provide new surprises for both old fans and newbies.
This is only the beginning of the delights for PlayStation 5 customers, who will also get a VR option for the PS VR2 later this year. Then, of course, there are indications that the "Separate Paths" minigame may appear in the remake at some time. As they say, only time will tell.