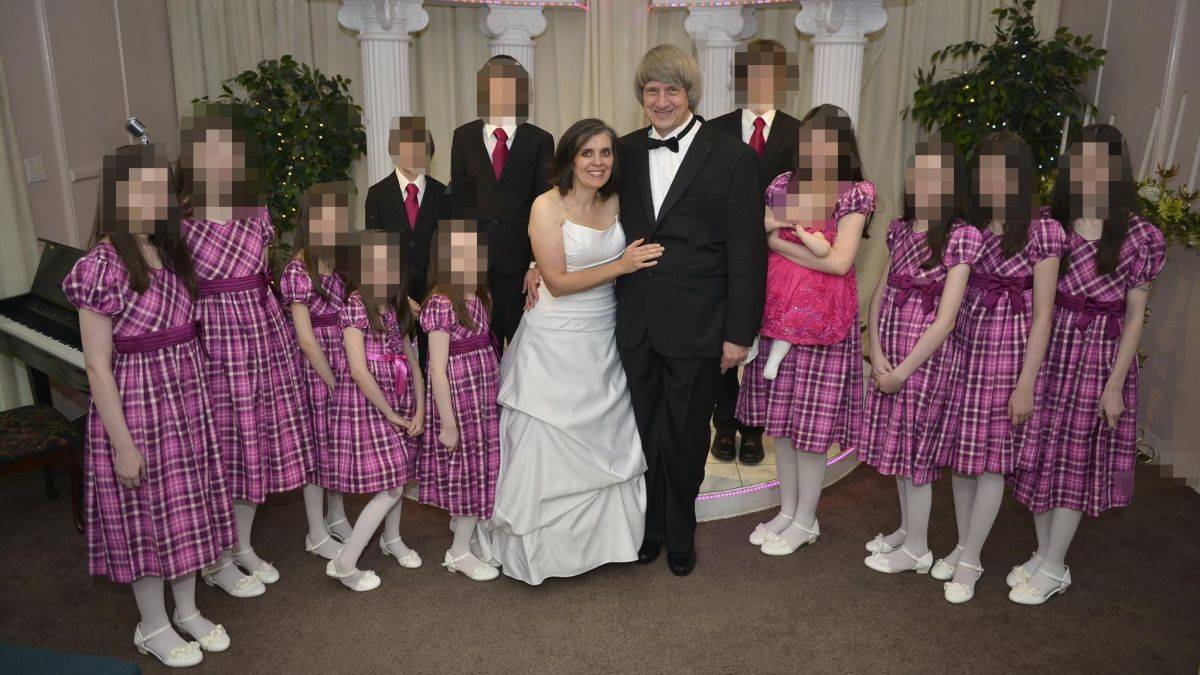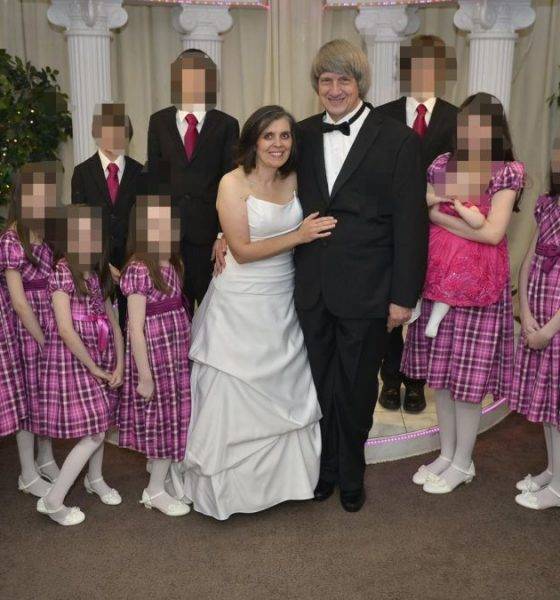 The Disturbing True Story of The Turpin Family & Their House of Horrors
David and Louise Turpin abused their children, holding them captive in inhumane conditions for years until one of them was able to escape in 2018.
David and Louise Turpin abused their children, holding them captive in an environment of pain and inhumane abuse for years. The 13 children were forced inside the family house at all times, not able to see the sun, and not allowed to use the bathroom. Only when one of the children escaped, the police discovered, that their conditions were so dire that the family house was dubbed the house of horrors. Keep reading for the full story!
The Events
David, Louise Turpin, and their 13 children lived in Perris California inside what was believed a normal household until one day in 2018, Jordan Turpin escaped the residence of horrors, after 17 years of beatings, starvation, and confinement. Thanks to Jordan's heroic act, his siblings were saved by the police from something so cruel and vicious that investigators struggled to believe.
When the police entered the residence they discovered that evil was residing within those walls. Following eye-witnessing testimonies and the story from the siblings themselves, this is what happened inside the home.
Neighbors claimed they rarely saw the Turpin's children outside, but the scary truth revealed that the kids were locked inside the residence for a long span of time, sometimes months, hence the pale skin complexion.
The children were so confined and removed from the world that they didn't know what medicines or police were. The children were so malnourished that, one of them, 29 years old of age, weighed only 82 pounds. Feces and excrement littered walls and floors as the police discovered that the evil couple didn't allow their children to use the bathroom as they were for the most part chained to their beds.
"They will wake up at night and they will start crying and they wanted me to call somebody," this is what the heroic Jordan Turpin told police, after jumping out of a window and calling 911. "I wanted to call y'all so y'all can help my sisters."
This is how the nightmare for the 13 siblings came to a conclusion after years, for some as many as 17, inside the terrible home which became their personal living hell.
While Louise and David Turpin will spend the rest of their natural life behind bars, the traumas and violence suffered by the children will forever leave an indelible scar in their minds and souls. After undergoing years of recovery and rehabilitation, the children were able to talk to the cameras in an unprecedented  ABC documentary that you can watch for free here!
The Mother: Louise Turpin
It doesn't come as a surprise that mother Louise Turpin had a dire childhood of her own.
Louise's sister, Teresa Robinette, told The Daily Mail that their mother, Phyllis, regularly "sold" the two girls to a wealthy pedophile who would routinely abuse them.
"He would slip money into my hand as he molested me," Teresa recalled. "I can still feel his breath on my neck as he whispered 'be quiet.' We begged her not to take us to him but she would simply say: 'I have to clothe and feed you.' Louise was abused the worst. He destroyed my self-worth as a child and I know he destroyed hers too."
Teresa affirmed that her relationship with her nieces and nephews was non-existent. They were, when allowed, only able to talk through video chat. Nonetheless, Teresa never suspected the kids were being terribly abused by her sister and her husband.
On top of the terrible abuses sustained by her own mother, Louise Turpin suffered serious problems in her childhood and teenage years. According to another sister, Louise had been severely bullied in school and, along with the abuses inflicted by her own mother, caused Louise to spiral down a hole of alcoholism, witchcraft, and gambling addiction. From that point on, the life of the woman was marked for catastrophe.
The Father: David Turpin
Collegiate Times reports that David Turpin had a promising and rather successful career. Working as a computer engineer he landed two jobs at two of the major defense companies in the world.
David and Louise Turpin eloped in 1984 in Princeton when David was 24 years old and Louise was just 16. After that, David Turpin's existence didn't have any major problems, nothing like his wife's. Nonetheless, in 2011 things started going south for the father David Turpin.
2011 bankruptcy documents showed the deteriorating situation of David's life as $240,000 in credit card debt was found by investigators. Possible explanations include but are not limited to shoddy accounting, lack of professionalism, or the more probable one – David's detachment from reality.
Also, in 2012, when Louise's dad retired, he offered to visit his daughter and her family, but unexpectedly Louise declined. Prosecutors think the tension between the two families was prevalent and the lack of communication between them was a clear signal of trouble.
Conclusions
"This is among the worst, most aggravated child abuse cases that I have ever seen or been involved in in my career as a prosecutor," said Riverside County District Attorney Mike Hestrin.
The Los Angeles Times reported that David and Louise Turpin pleaded guilty to 14 felony charges, one count of torture, four counts of false imprisonment, six counts of cruelty to adult dependents, and three counts of willful child cruelty. The Turpins were found guilty and sentenced to life in prison with the possibility of parole after 25 years.
Jack Osborn, an attorney who represents the Turpin kids, said that the children are "not really looking back now. They're looking forward. Working on school, working on their health, and working on learning and doing basic life skills."
It ended well for the 13 siblings, a pain that was finally able to be ripped apart by the courage of one of them and by the justice system. The pain and suffering they endured will be a long-lasting trauma that the children will have to learn how to cope with.