Why You Should Watch Wellington Paranormal While You Wait For the New Season of What We Do In The Shadows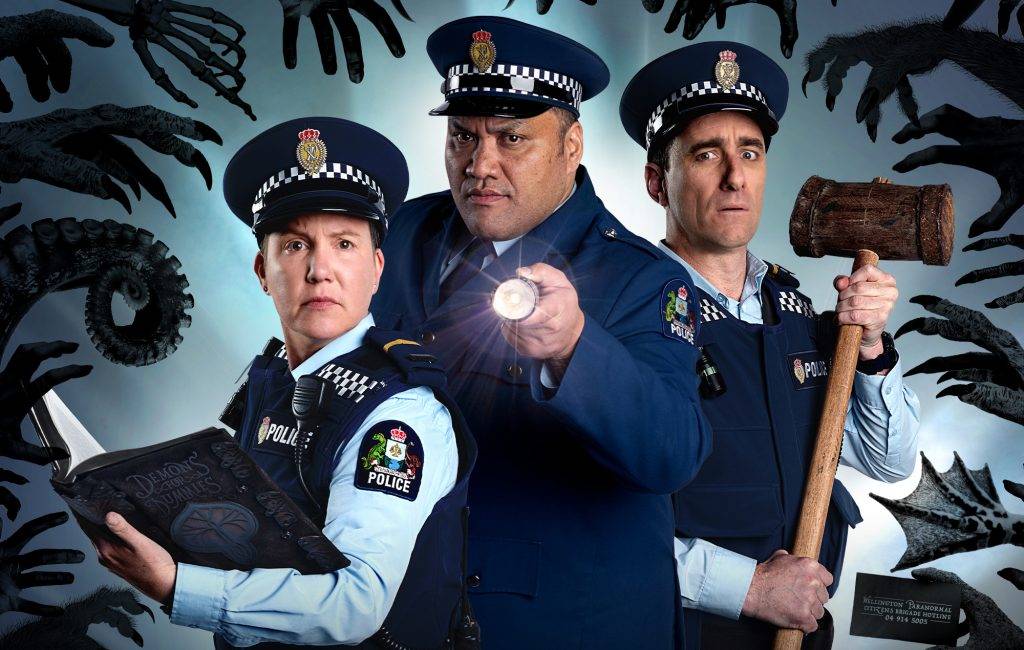 FX's hit docu-comedy about a household of modern vampire roommates has taken fans by storm, and with the release of a new trailer for the upcoming season four, and recent announcements of future seasons five and six, we can understand how hard it can be to wait for new adventures from our favorite undead friends. However, if you're missing Nandor, Laszlo, Nadja, or even baby Colin Robinson, Wellington Paranormal might be for you. 
Wellington Paranormal is a New Zealand based mockumentary horror-comedy taking place in the titular city while following the local police unit that tracks down paranormal phenomena. Much like What We Do in the Shadows, Wellington Paranormal is a mockumentary style series that derives its comedy from the absolutely absurd situations that the central characters are thrust into. We follow constables Minouge and O'Leary, along with their leader Sergeant Maaka, as they take on the seemingly impossible task of keeping the paranormal under control. Missions include handling a domestic spat between a werewolf couple and tracking down a ghost sighting that winds up to just be a floating plastic bag. Between the bumbling officers and the seemingly unending phenomena, Wellington Paranormal is sure to make you laugh.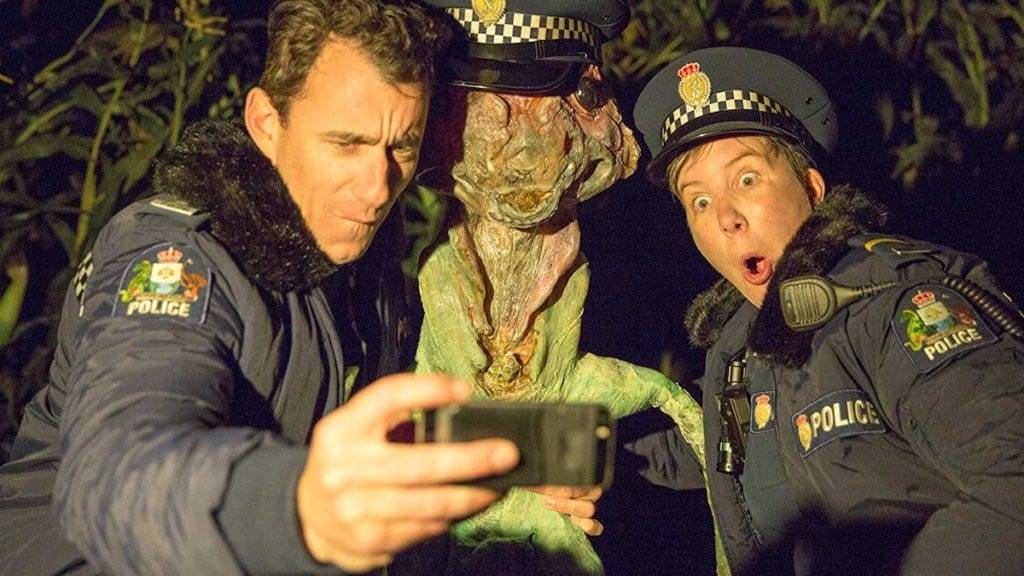 Fans of What We Do in the Shadows will most definitely recognise the same pace and sense of humor that Wellington Paranormal has, for which we have to look no further than creator and writer Jemaine Clement. Clement, along with friend and working partner Taika Waititi both wrote and starred in the original 2014 film What We Do in the Shadows before developing the series by the same name, in which their characters even make a cameo for the finale of season one. Wellington Paranormal was created by Clement and Paul Yates in 2018 as a follow-up to What We Do in the Shadows, but instead of following a central group of vampires, it focuses on a much wider world of supernatural creatures getting in trouble with the law.
Likened to a silly version of The X-Files (which the main characters make an allusion to in the first episode), Wellington Paranormal has four full seasons available to stream on HBO Max or The CW for US viewers. While the fourth season of the show has been announced to be its last so that Clement and Yates can pursue a new series, the comedy will be sure to fill the void that we all feel as we wait for the fourth season of What We Do in the Shadows.
Watch season four of What We Do in the Shadows, premiering on FX on July 10th.