With Corin Hardy of "Gangs of London" in Charge, Platinum Dunes is Developing the thriller "Lure" for Universal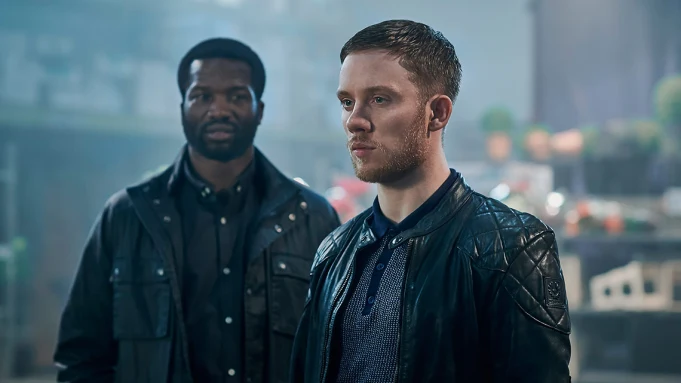 According to sources speaking to Deadline, Universal Pictures will develop Lure, which Platinum Dunes is producing. This shows how busy Universal Pictures and Platinum Dunes producers Michael Bay and Brad Fuller are working on the banner's new overall contract. The film that Chris Bernier is currently writing will be directed by Corin Hardy.
The story is based on the real-life haunting of the King's Tavern, which is regarded as the most haunted structure in the entire state of Mississippi. One of the tavern's occupants was the slain mistress of one of the establishment's initial proprietors.
The EVP of Production Development at Universal Pictures For the studio, Matt Reilly will be in charge of the project. For Platinum Dunes, Cameron Fuller will serve as executive producer and project manager.
Before earning professional expertise in the art, costume, prop, and special effects departments for film and theater, Hardy is reputed to have acquired a dark and distinctive visual flare for making monsters, animations, and Super-8 horror films in his work-shed. Prior to spending five years creating his critically acclaimed, award-winning stop-motion film Butterfly, which had its world premiere at the Edinburgh Film Festival, he studied theatrical design at Wimbledon School of Art.
He also filmed cinematic promos for artists including The Prodigy, Biffy Clyro, Keane, The Horrors, Paolo Nutini, and Ed Sheeran because of his passion for music.
Hardy's first film, The Hallow, received widespread acclaim when it premiered at Sundance in 2015 and won multiple accolades, including Best Horror Film at the Empire Film Awards, Best Feature at the Fantastic Fest in Strasbourg, and five honors at the LA Scream Fest, including Best Director. Hardy received a BIFA nomination for Best Debut Director shortly after the film's premiere.
2018 saw the release of Hardy's second picture, The Nun, for New Line and Warner Bros. It went on to become the highest-grossing installment in The Conjuring series and the eleventh highest-grossing horror film of all time. The film earned $365.6 million at the global box office.
After directing half of the episodes in Seasons 1 and 2, Hardy went on to helm multiple episodes of the action-crime series Gangs of London on Sky/AMC+, rising to the position of main director and executive producer. Range Media Partners, Independent Talent Group in the UK, WME, and Felker Toczek Suddleson Abramson McGinnis Ryan LLP are his representatives.
Filmmaker and established genre screenwriter Bernier. The Jungle at Hidden Pictures, Two Towns at ITV, The Count of Monte Cristo at Universal with Mandeville Films, and Hell Cave at Realm Studios were among the local projects he worked on after his writing work on 2022's Halloween Ends.