'Titanic 666' is coming to Tubi on April 15th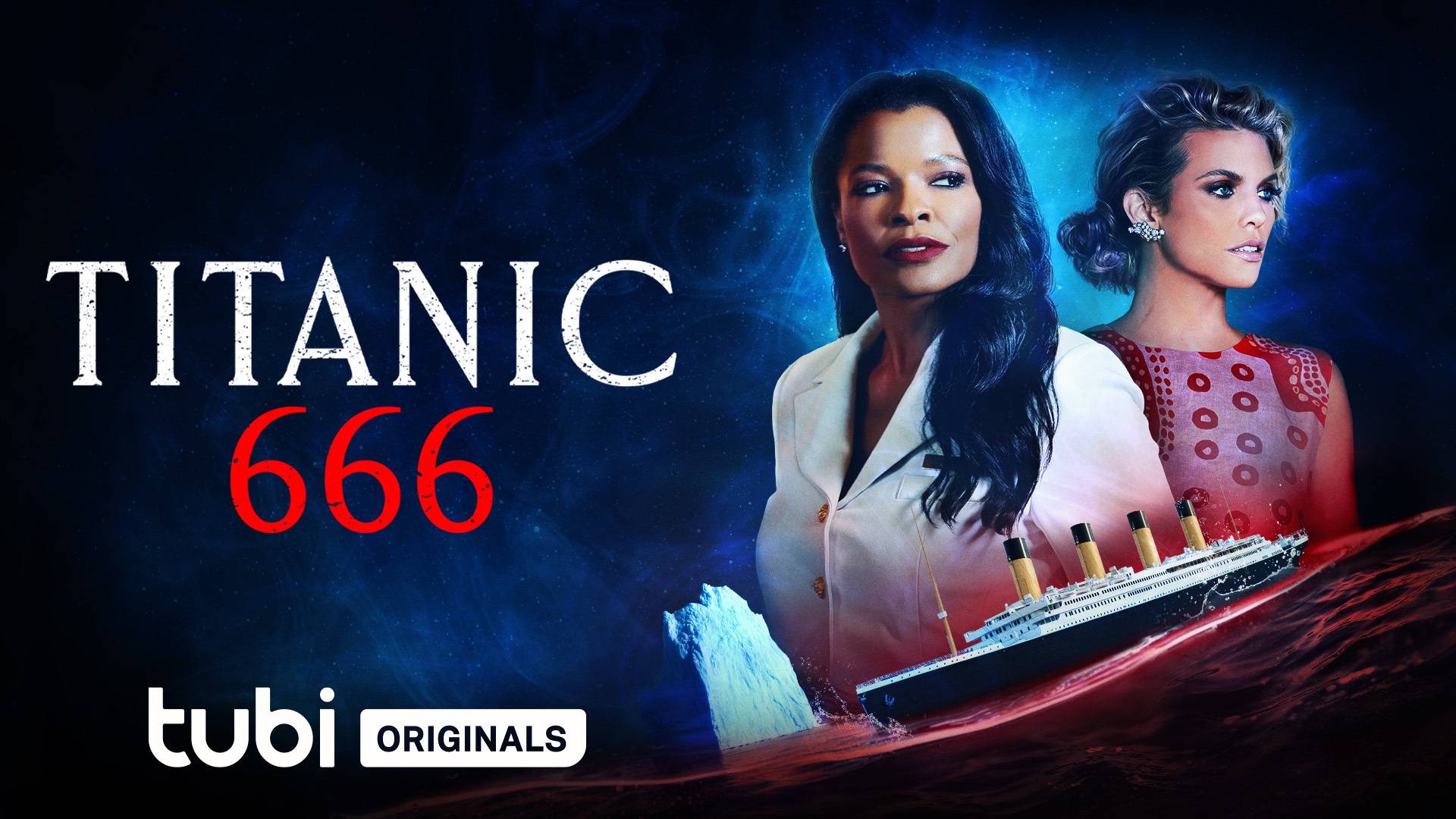 Would you set sail on a ship called the Titanic? Several passengers learn the hard way that going on the Titanic 3 was a bad idea. How bad? Find out when 'Titanic 666' starts streaming for free on April 15th on Tubi.
In the film:
One hundred and ten years after its namesake's deadly journey, the Titanic III is fated to repeat one of history's greatest disasters. A faithful replica of the original, the mammoth cruise ship is safeguarded with the most advanced technology to assure clear passage on its maiden voyage for the famous influencers, historical enthusiasts and excited travelers on board. But a nightmare is about to unfold, as unbeknownst to all, there is a stowaway amongst them with vengeful intentions to channel dark forces still at sea. As the ship halts over the surface of the original gravesite, crew and passengers are terrorized by hauntings from the past.
'TITANIC 666', produced by The Asylum, stars Keesha Sharp ("Power Book II: Ghost"), AnnaLynne McCord ("90210," "Power Book III: Raising Kanan"), Lydia Hearst ("Z Nation," "Aileen Wournos: American Boogeywoman"), Jamie Bamber ("Battlestar Galactica") and Joseph Gatt ("Game of Thrones"). Also starring are Derek Yates ("CSI: Vegas"), Michael J. Chen ("Paw Patrol Live!"), Jhey Castles ("San Andreas Quake") as Julie, Kendall Chappell ("Purple Hearts") and Giovannie Espiritu ("D-Railed").
The film is produced by David Rimawi ("Z Nation," "Sharknado"), David Michael Latt ("War of the Worlds: Annihilation," "Sharknado") and Paul Bales ("San Andreas Quake," "Sharknado") of The Asylum. 
Check out the poster and trailer below: