Next week, "Knock at the Cabin" Will Only be Available at Peacock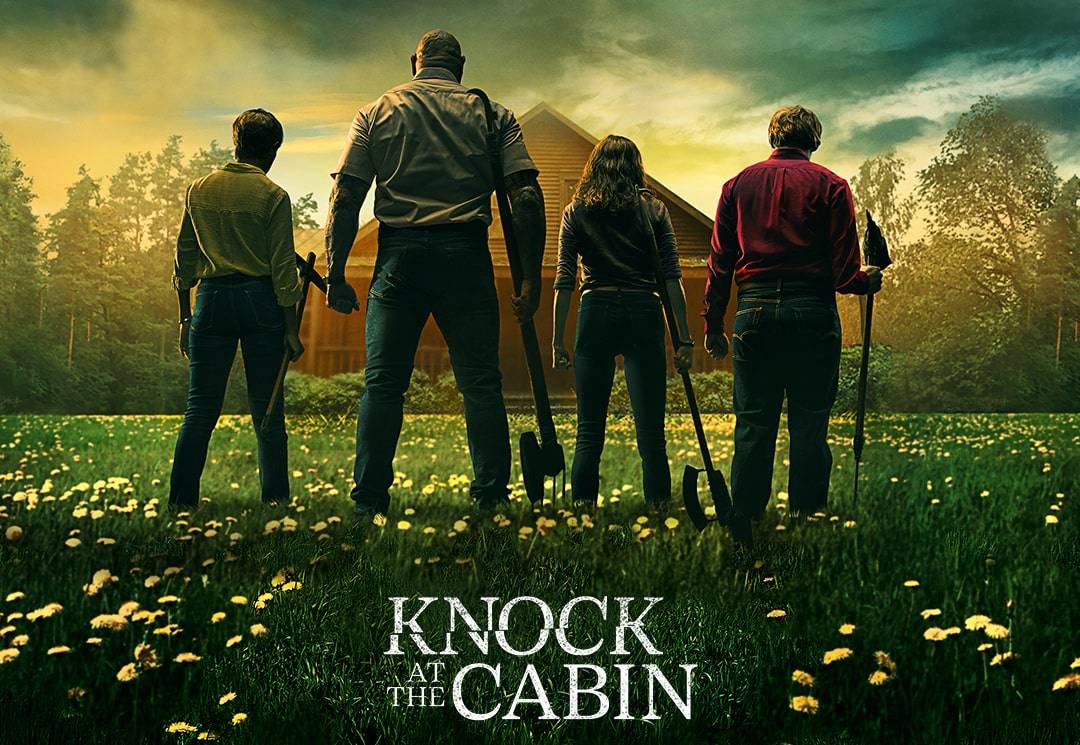 On February 3, Universal's Knock at the Cabin, the most recent thriller from M. Night Shyamalan, was released in cinemas. Today, we learned that Peacock will soon be the only place to see it.
On March 24, Knock at the Cabin, which is currently available for digital rental or purchase, will be streaming exclusively on Peacock, according to a statement from Universal this morning.
The movie joins previous M. Night Shyamalan titles like The Sixth Sense, The Happening, and The Village which are now available for streaming on the Peacock platform.
In 'Knock at The Cabin'
"A young girl and her parents are held captive by four armed strangers while on vacation in a remote cabin. The captors demand that the family make an awful decision to prevent the end of the world. The family must choose their beliefs before everything is gone because they have restricted contact with the outside world.
Besides Ben Aldridge ("Pennyworth") and Jonathan Groff ("Mindhunter"), the cast also includes David Bautista (Army of the Dead), Rupert Grint ("Servant"), and Nikki Amuka-Bird ("Old").
M. Night Shyamalan will next transfer from Universal to Warner Bros. Shyamalan's debut film for WB, Trap, which was just announced last week, will hit theaters on August 2, 2024.