'Knock at the Cabin' Knocks $52 Million at Global Box Office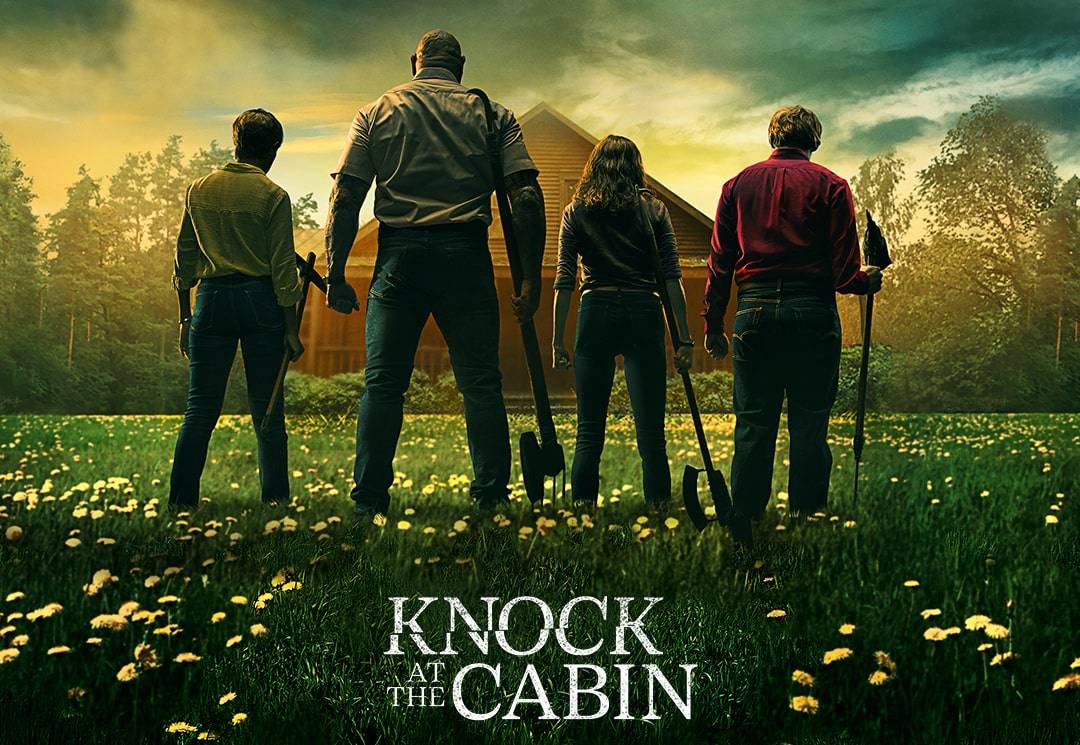 Collider reports that the new film by Indian director M. Night. Shyamalan added $2.5 million this last weekend bringing the total grossing amount to $52 million near the end of its theatrical release globally. Even if considered lots of money, it's still a little of a downfall for the director who has always scored bigger after his career resurgence nearly a decade ago.
Knock at the Cabin grossed $18.1 million in overseas markets and nearly $34 million domestically. The film was produced on a reported budget of $20 million.
In Knock at the Cabin
"Four mysterious strangers show up at a log cabin, where they take a gay couple and their daughter hostage. The four strangers claim that the world is about to end, but all of humanity can be saved if the couple makes the impossible choice to kill one among them."
After his huge successes such as The Sixth Sense ($672 million worldwide), Unbreakable ($248 million worldwide), Signs ($408 million worldwide) and The Village ($256 million worldwide) Shyamalan's career seems to be spiraling downwards in terms of grossing and critics appraisal. His career hit new lows with back-to-back critical and commercial failures such as Lady in the Water ($72 million globally) The Happening ($163 million worldwide), The Last Airbender ($319 million worldwide) and After Earth ($243 million worldwide). In 2015, Shyamalan returned with a series of smaller-budget, self-financed movies — The Visit ($98 million), Split ($278 million), Glass ($247 million) and Old ($90 million).