First Look at Joe Lynch's Lovecraft Film Starring Barbara Crampton, "Suitable Flesh"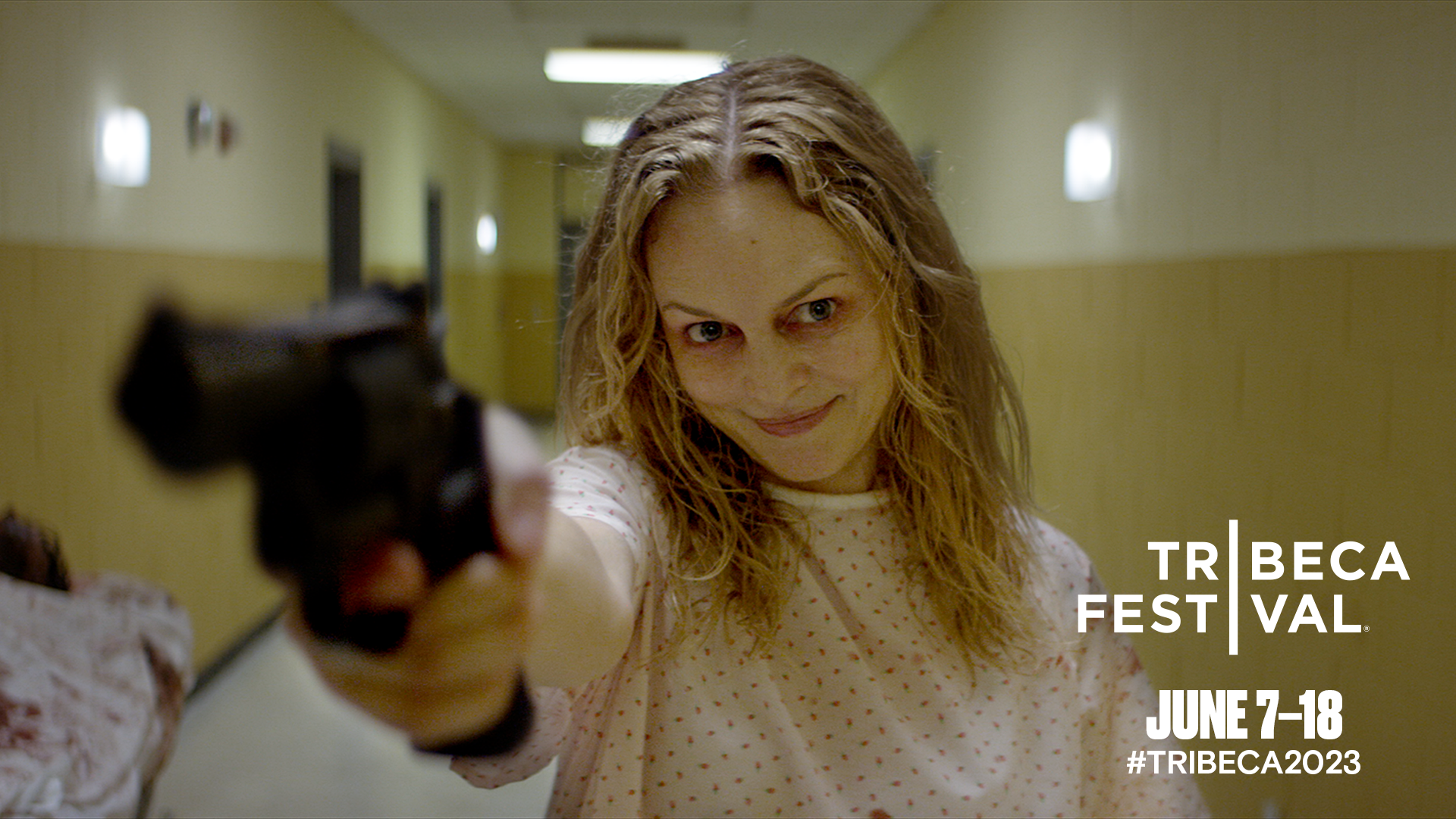 We learned today that Joe Lynch's (Wrong Turn 2, Mayhem, "Creepshow") newest film, Suitable Flesh, which is based on H.P. Lovecraft's The Thing On The Doorstep, will have its world premiere at the Tribeca Film Festival in June.
The complete schedule of feature narrative, documentary, and animation films for the Festival, presented by OKX, was released today. The best new talent from around the world is included at this year's Festival, which runs from June 7 to 18, together with well-known performers.
The "Escape from Tribeca" roster will include Suitable Flesh, and the festival has also released a first-look picture from the film today.
Suitable Flesh, executive produced by Brian Yuzna (Re-Animator), has Barbara Crampton as the lead. Dennis Paoli, the author of Re-Animator and From Beyond, wrote the script.
Of course, both movies were Lovecraft adaptations with Crampton as the lead. This next one ought to be something quite unique because Paoli, Yuzna, Crampton, and Lynch are all engaged.
In Appropriate Flesh, After killing a teenage patient, a once-respected psychiatrist watches helplessly as her life descends into a nightmare of supernatural hysteria and horrific deaths that are all connected to an old curse that seems unbreakable. Starring alongside Jonah Ray are Heather Graham, Judah Lewis, Bruce Davison, Johnathon Schaech, and others.
According to Joe Lynch, who recently made the following statement, "When I read Dennis Paoli's adaptation of the story, I felt like there was a fantastic opportunity to update and subvert Lovecraft's frequently archaic sensibilities in a way that felt modern, relevant, and even dangerous, with a pinch of 90's neo-noir and a dash of eroticism to spice up the stew. Working with Amp and such a terrific ensemble – including Heather, Judah, Barbara, Bruce, and Johnathon – we're so happy that this sexy, humorous, terrifying film isn't just a modernized love letter to Lovecraft, but the kind of provocatively entertaining "sin-ema" I feel viewers are clamoring for!"
"We've been so fortunate to work with top talent both behind and in front of the camera on our recent films," Barbara Crampton continued. Amp focuses on creating content that is not just memorable and thought-provoking for an audience, but also novel and different enough to draw in the best creative collaborators. I was thrilled when Heather Graham joined after the imposing Joe Lynch. Heather Graham's inherent charisma is usually present, but in this situation, we get to see a fresh, untapped aspect of her ability. I'm honored to be joining seasoned professionals at Amp, and we're just getting started.