Ariel's First Time on Land Will Be Celebrated in 'The Little Mermaid's New Original Song
Halle Bailey will play the iconic mermaid in the next film, and Jonah Hauer-King will play Prince Eric.
Disney's The Little Mermaid has released its first trailer [check it up here], which immerses viewers in the fantastical and exciting world of Ariel. Disney fans have been eagerly awaiting the film because of its necessary representation and timely retelling of the well-known tale. The new image of Halle Bailey in the role has just been made public by Empire Magazine, along with an interview with the director, Rob Marshall, in which he talks about the new song that is included in the movie.
The new close-up shot shows Ariel, who is probably staring at something after receiving new legs, while she and Prince Eric are on a boat ride. Her outfit matches that in the trailer. Marshall revealed that the future film contains a new song titled "For The First Time" even though the franchise has already delivered fans amazing tunes like "Under The Sea" and "Part Of Your World".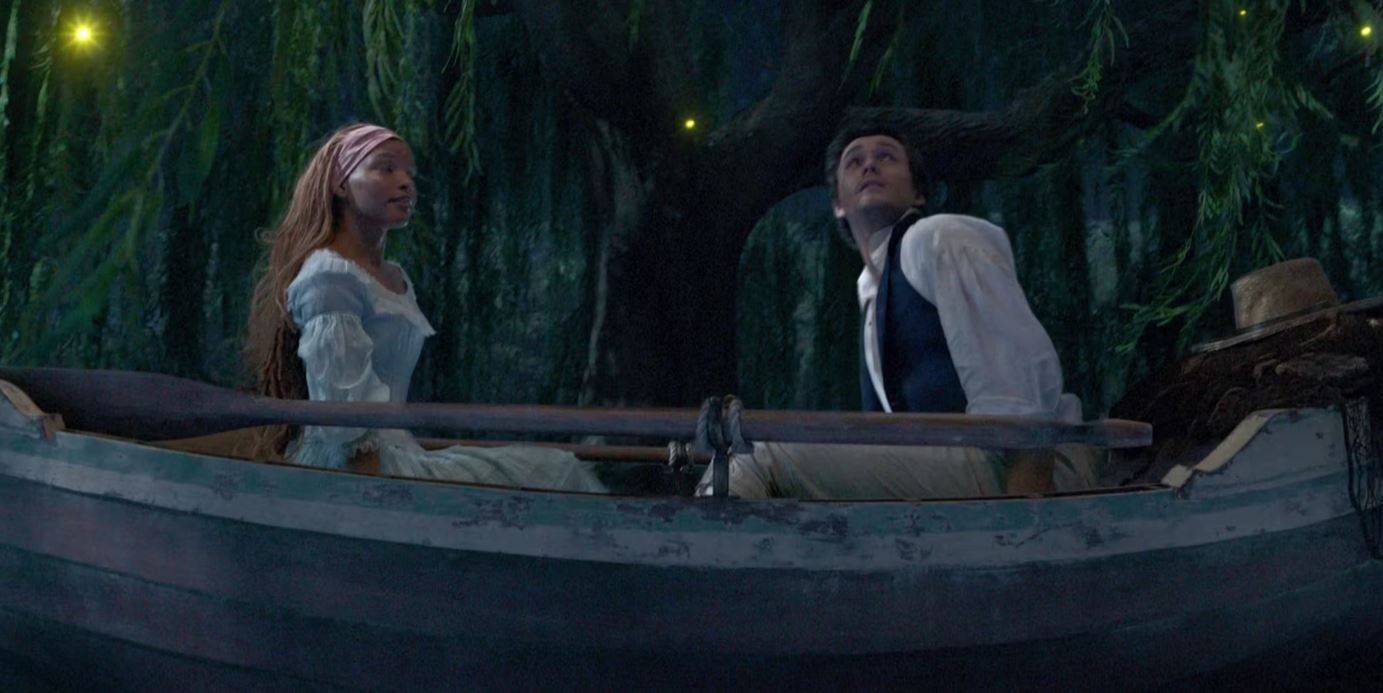 The new song was written by Hamilton's Lin-Manuel Miranda and Broadway great Alan Menken, who worked together to bring additional songs to the film that flesh out Ariel's story as she trades in her fins for feet. The director explained, "It's about her experiences as soon as she hits the shore. "To take her through that experience—coming onto the land, what it's like to put on shoes, having legs—we needed to construct a song that could almost function as a montage." Given that fans are already raving over Bailey's most recent performance of "Part of Your World," the new song would be a further gem for the film.
Further, on the song's topic, Marshall says, "The song aims to capture all of those emotions because that is both everything Ariel has ever wanted and something terrifying and new. Anybody with a unique experience should find it both amazing and terrifying, he says. He adds, "There was an innocence and a purity to [Halle] as well as having a fire," in reference to Hailey's casting. "That was this peculiar blend," was added. Of course, there's also this amazing voice.
David Magee wrote the screenplay, which Marshall directs. Bailey plays the title character Ariel the mermaid, Jonah Hauer-King plays Eric, Together with Melissa McCarthy as Ursula, Javier Bardem as King Triton, Daveed Diggs as Sebastian the crab, Jacob Tremblay as Flounder, and Awkwafina as Scuttle are all voiced by the actors. While Lorena Andrea as Perla, Simone Ashley as Indira, Kajsa Mohammar as Karina, Nathalie Sorrell as Caspia, Karolina Conchet as Mala, and Sienna King as Tameka will play the daughters of Triton and Ariel's sisters—all given new names for the future movie—Noma Dumezweni will play Queen Selina.
On May 26, The Little Mermaid makes its debut. Check out the updated picture below: