Horror Comics: The Tragic Chills of The Embrace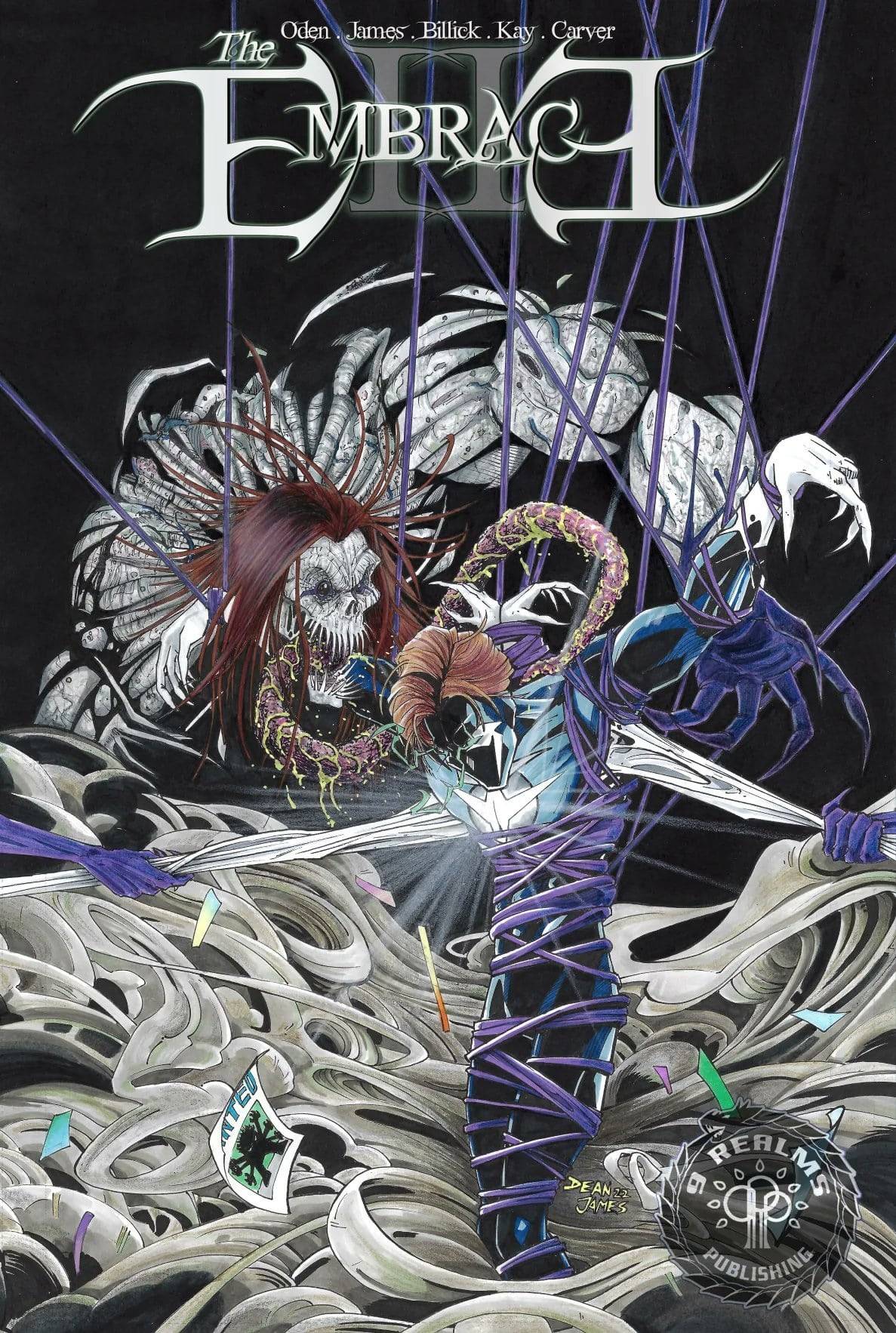 Everyone knows that horror can cause us to feel terror, revulsion, and even paranoia. But the genre has a longstanding tradition of causing other emotions; sadness is the bittersweet little sister of horror. IP's such as The Crow, Carrie, and Pet Semetary prove this.
The Crow in particular hits home with anyone who has ever felt love, which is part of why it is so popular, even today. Pet Semetary slices straight into the parental heart, and the bullied or abused can relate to the betrayal and fear felt in Carrie. Horror Comics in particular are the perfect medium, because they spark the imagination.
These are all rather dated examples, despite their timelessness. Nothing much like them has existed within this genre or medium in decades, despite remakes failing spectacularly with modern special effects. Enter The Embrace, an independently published comic book created by Michael Oden and Dean James.
Oden is quite a talented independent writer, also working on Elysian Fields Issue Zero, Elysian Fields: Pyramid Gambit, and SPQR'S Bizarre Adventure. Dean James has an increasingly impressive and ever-growing lineup of artwork for other independent comics such as Airith X, Galden, AQUILA, and Company Men. Paul Billick(Okuri-Inu: The Oni Within) is the colorist, Es Kay(Terralympus, Wolf Cubs) the letterer, and Lee Byron Carver(The Company Men, Shadow Saint) the editor.
A single father's son is tragically murdered, but the child's soul embraces his father, giving him superpowers he will use to fight crime. A simple concept, for sure, but the simplicity is what takes hold of the reader and ensures that this clever, charming story will never fade away. The result is a darker superhero book both sweet and cathartic, a perfect combination of sadness and horror.
Indeed, The Embrace is quite powerful; there's no bullet that can stop a ghost. The design itself is striking, intense, and unforgettable, especially given the dozens of creepy ghost arms! What is truly remarkable is Oden and James' ability to turn the tragedy into something joyous. The little boy now gets to be a superhero! And as his father fights evil, he can grow into a healthy man again, and accept his son's death.
While the campaign for the first issue has ended, it is available for purchase here, along with a t-shirt and an adorable plushie.
The second book in The Embrace story-line is currently being created, and will soon launch through the crowdfunding platform indiegogo. For up-to-date information, you may sign up for emails here The Embrace IndieGoGo Page.