John Wayne Gacy a.k.a "Pogo the Clown", The True Story Behind Stephen King's Pennywise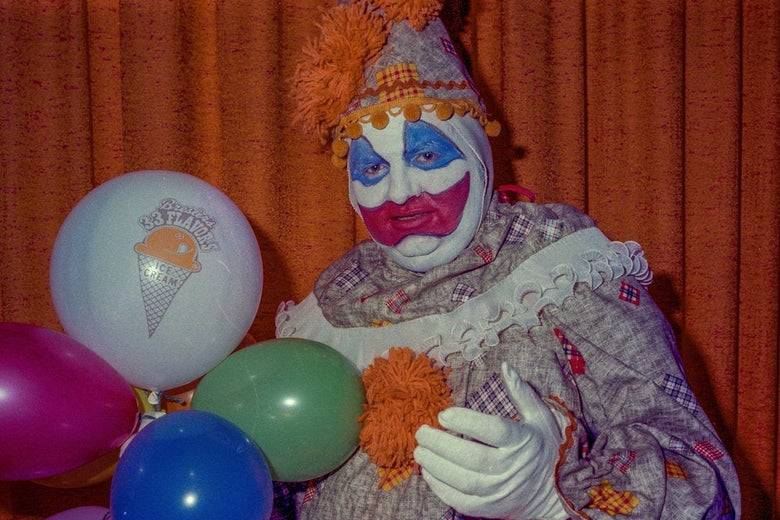 John Wayne Gacy is an unsuspected serial killer who disguised himself as a clown to make children "smile" and was therefore nicknamed: Pogo the clown.
John Wayne Gacy
John Wayne Gacy was an American serial killer who assaulted and murdered more than 33 men and boys.
Gacy was a member of charitable organizations or hospitals as Pogo the Clown or "Patches the Clown".
Gacy allegedly committed all the crimes in his ranch home near the city of Norbridge in Norwood Park, Chicago.
Early life
Gacy was born on March 17, 1942, in Chicago, Illinois. The son of Danish and Polish parents, Gacy and his siblings grew up with an alcoholic and violent father who would beat the children  if they were perceived to have misbehaved.
His father physically assaulted Gacy's mother as well. Gacy's sister Karen would later admit that they learned to toughen up against the beatings, and that Gacy would not cry.
Gacy suffered further alienation at school, unable to play with other children due to a congenital heart condition.
He later realized he was attracted to men, and experienced great turmoil over his sexuality. To make things even worse, John was also abused by a friend.
Gacy also suffered a severe head injury falling out of a swing when he was only a child.
Career, Wife & Kids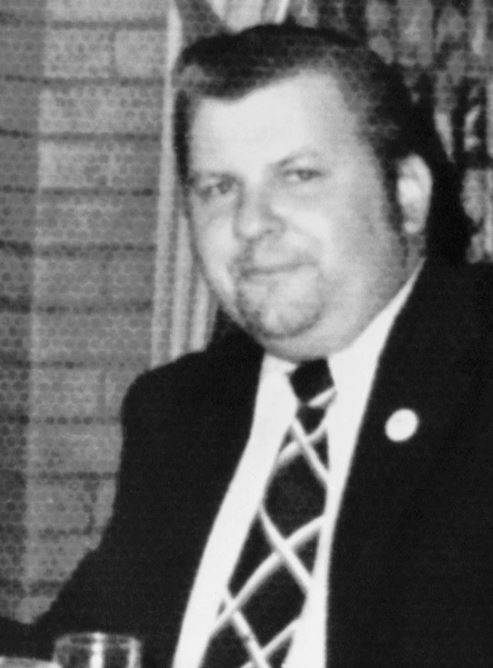 Gacy worked as a fast-food chain manager during the 1960s and became a self-made contractor and Democratic precinct captain in the Chicago area in the 1970s.
Respected and appreciated in his community, Gacy was a very active member of his community: organizing cultural gatherings and participating in town meetings.
He was married and divorced twice and had two biological children (in addition to two stepdaughters).
With this amount of success also his prestige and influence grew. This is the reason why, for the longest time, the police didn't consider him a suspect in the investigations.
Pogo The Clown 
While committing the first murders, Gacy started working at children's parties, offering his services as Pogo the clown (a character he invented).
This infamous icon will be used to create an enormous amount of movies and series, included 'Pennywise' the clown in the famous novel by Stephen King.
The "Killer Clown" sometimes lured his victims offering financial favors, and then captured, sexually assaulted, tortured and eventually strangled most of them with his hands or with rope.
Years later, during interrogation, Gacy discussed his work as a clown, remarking, "Clowns can get away with murder."
Murders
The first episode of violence (1968) begin when he attacks a group of kids. Unfortunately he gets away with it.
Gacy was arrested again in 1969 after another teen accused him of sexual assault. The charges were dropped when the kid didn't appear for the trial.
Meanwhile, his fame grew and in 1978 he had himself photographed with the wife of the president of the United States.
In the eyes of all he seemed an irreproachable person, instead he had already started killing in 1972: the first victim was fifteen-year-old Timothy Jack McCoy, stabbed to death and buried in the cellar.
Once separated from his second wife in 1976 the nightmare began…
In a few months, John killed at least eight boys, two never identified.
Kenneth Parker and Michael Marino were first raped and then strangled.
Gacy's co-worker, William Bundy, 19, disappears two days later. He will be found later buried under Gacy's bedroom.
After a long period of police surveillance and investigation — and the finding of trenches filled with human bones in the crawl space beneath his house — Gacy eventually confessed to murdering around 30 persons.
Time goes by and Gacy's home is filled with the lifeless bodies of his victims. Additional bodies are, for the lack of space, ditched in The Des Plaines River.
The barrage of killings will stop only in October 1978, when fifteen-year-old Robert Piest is killed.
Piest had told friends and relatives that he had met the famous Gacy and that he would visit him in the evening.
When Piest is reported missing the police finally makes the almost inevitable connection. John Wayne Gacy was a serial killer.
What did the police discover at John Wayne Gacy's house?
As soon as the police arrive at John's home, they immediately discover the truth: inside the house there is a terrible stench. John tries to justify himself but it doesn't work.
Some bodies are found immediately. Gacy confesses 33 crimes, committed between '72 and '78.
Only 28 corpses were found. Some escaped him but for fear never reported him. A real cemetery is discovered inside and around the house.
Bodies are found buried in the garden, in the garage and in the cellar.
Trial & Insanity Plea
Gacy's trial began on February 6, 1980. With Gacy having confessed to the crimes, the arguments were focused on whether he could be declared insane and thus remitted to a state mental facility.
Gacy had told police that the murders had been committed by an alternate personality, while mental health professionals testified for both sides about Gacy's mental state. After a short jury deliberation, Gacy was ultimately found guilty of committing 33 murders, and he became known as one of the most ruthless serial killers in U.S. history.
He was sentenced to serve 12 death sentences and 21 natural life sentences.
Gacy died by means of lethal injection on May 10, 1994, at the Stateville Correctional Center in Crest Hill, Illinois.
John Wayne Gacy's Art
During his time spent in prison, Gacy devoted himself to art and produced a series of drawings of clown paintings, which, after his death, will be purchased by various collectors, including the actor Johnny Depp.
To save himself from the death sentence and turn the sentence into life imprisonment, Gacy unsuccessfully claimed to be "four different people": John the politician, John the clown, John the businessman … and Jack Hanley: the murderer.
John Wayne Gacy's Last Words
During the execution, the executioner asked Gacy his last words, without hesitation he said: "Kiss my ass."
Victim No. 24
During the years, there have been concerns that John Wayne Gacy may have been responsible for more deaths. When police uncovered human remains in Gacy's house in 1978, eight bodies could not be identified.
More recently, The authorities of Cook County used DNA evidence to identify Gacy's unidentified victims. In 2017, one of those, "Victim No. 24," was identified as 16-year-old James "Jimmie" Byron Haakenson.
In 1976, Haakenson left his house in St. Paul, Minnesota, and went to Chicago to start his life in the city. On August 5, he contacted his mom to let her know he had arrived; however police believe Gacy killed him shortly after that.
In 1979, Haakenson's mother had contacted officials to find out if her son was one of Gacy's victims, but she didn't have dental records. Haakenson's mother died in the early 2000s, but other family members provided DNA samples in 2017, and authorities made an immediate match to "Victim No. 24."
Movies
Because of his ruthless killing many movies out there are based on this crazy individual.
Some of them are: 'To Catch a Killer (2003)', 'Gacy' (2003), '8213: Gacy House' (2010), 'Dear Mr Gacy' (2010) and 'Dahmer vs Gacy' (2010).
On top of these adaptions, there are enough similarity to believe that Stephen King's character Pennywise was inspired by the real-life killer John Wayne Gacy.
John Wayne Gacy's House
Gacy's house was located at 8213 W. Summerdale Ave. in Norwood Park, just east of Chicago's O'Hare International Airport.
On different occasions, visitors reported that the house had a weird smell, which Gacy attributed to mold or rats.
Gacy had outfitted his house, a one-story ranch house in a middle-class neighborhood, with a trap door leading to a crawl space beneath the house, where he would get rid of many of his victim's bodies.
In 1978, after Gacy was arrested, the house was dismantled in an effort to find more evidence. The following year, the home and all structures on the property were demolished, and a new house was built.
According to one worker involved in the demolition of Gacy's house, "If the devil's alive, he lived here."