'The Cursed' Leaves Much to be Desired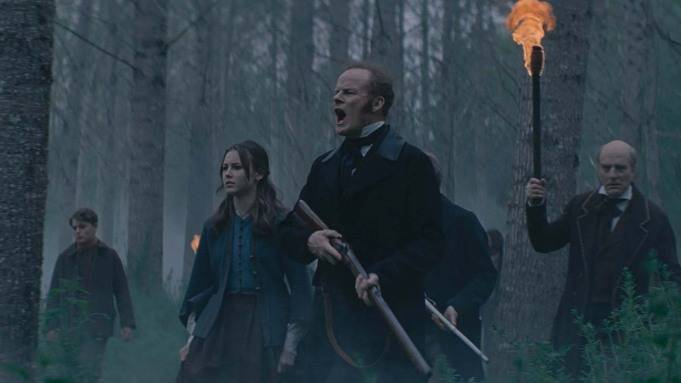 The Cursed is a new werewolf film that offers something to horror enthusiasts but not many else. With dated language and incoherent editing, the film is a messy lesson in how not to write your horror films in 2021.
The Cursed is directed and written by Sean Ellis. The film pits 1880s French high-borns against an interesting reimagining of werewolf lore. The film's plot centers around a Romani curse and in this day and age the language feels dated and offensive to say the least. Starring Boyd Holbrook, The Cursed languishes in its dread as even the cinematography is dismal and arduous. The film made waves at Sundance under the name Eight for Silver which admittedly is a better title, and garnered decent reviews during its theatrical run, however the film's messy plot and repetition of its scares leaves much to be desired. In fact, the film commits perhaps the gravest offense a horror film can: it isn't scary.
Although the plot is messy and the language is outdated and borderline offensive, The Cursed is sure to satisfy horror fans in a bleak month of February with little to nothing coming out in theaters. Catch The Cursed at your local cinema.