[Review] 'The Menu' – Hell's Kitchen Meets Horror & Comedy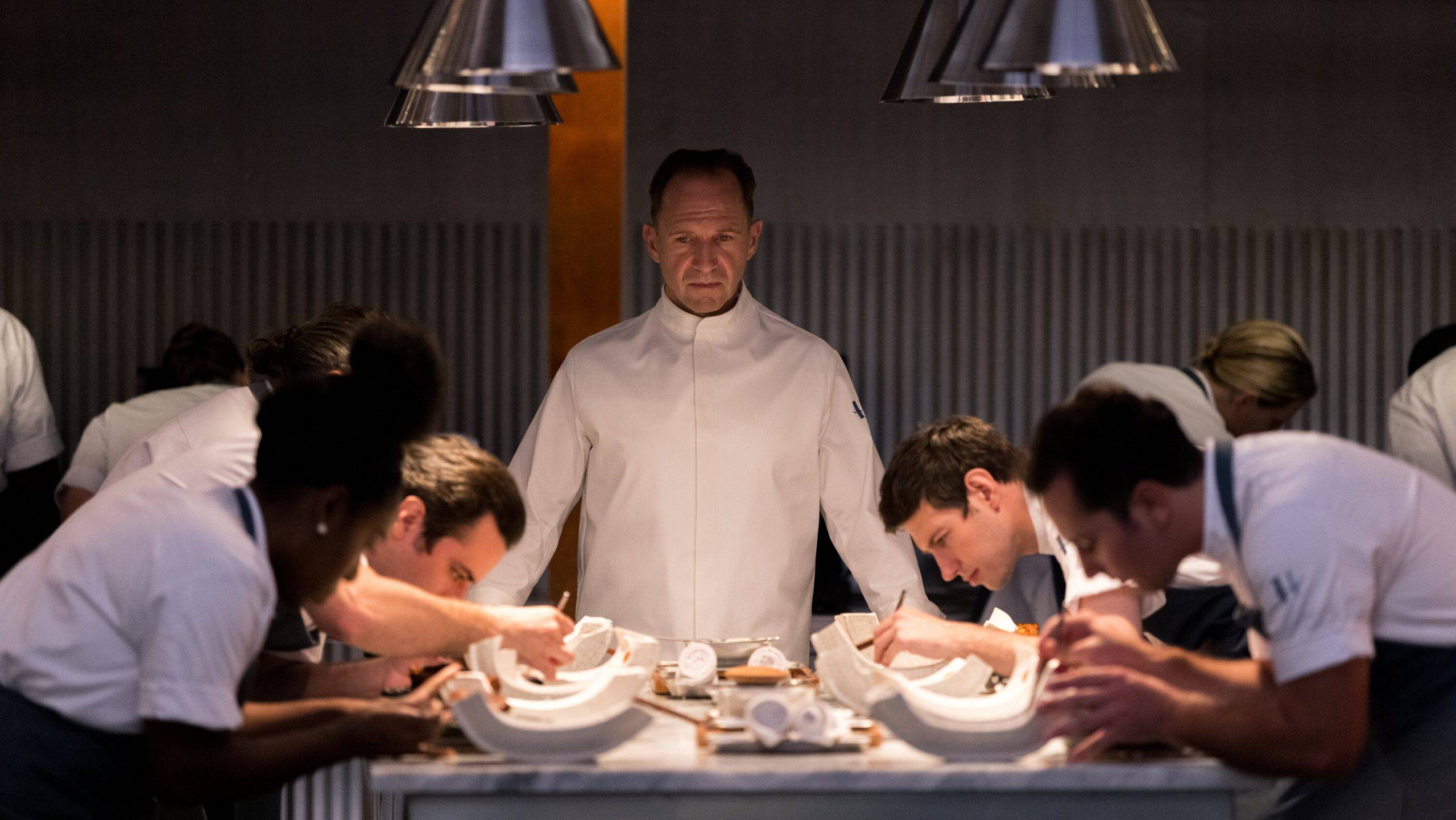 Well, that was one intense episode of Hell's Kitchen. Just kidding but let's break down this artsy Horror/Comedy.
It's safe to say that Mark Mylod's 'The Menu' is the strangest movie of the year. The whole film is an out-of-the-box take on social class and hierarchy. 
As the film opens up we meet foodie Tyler (Nicholas Holt) and Margot (Anya Taylor Joy), a young couple waiting to board a boat. As they wait Tyler begins to 'fangirl' over the high-profile guests that begin to make their way to the dock. He explains to a confused Margot that they are all heading for an exclusive $1200 meal at Hawthorne, an exclusive restaurant fronted by star chef Julian Slowik (Ralph Fiennes).
After a short trip and many odd revelations, they arrive on an island in the Pacific Northwest. This is where the vibe of the film changes drastically. Mylod succeeds in making you feel exactly like the characters, on edge. You have no idea if you think you know what's about to happen. 
 As the guests enter the restaurant the camera focuses on all the working chefs. You can see them with tiny tweezers placing the smallest details on the plate. Every meal at Hawthorn's is an intricate piece of art. 
 The chefs are using all types of cutting-edge gadgets and techniques, all of which are techniques that foodie Tyler is obsessed with. As well as being obsessed with food, Tyler is also weirdly obsessed with Slowik, himself. 
Slowik finally makes his entrance into the kitchen and the guests fall silent. At that moment they see their God.
After shocking tragedies and some exquisite food, it is revealed that Slowik carefully chose each guest. Slowik reveals his menu as a death game of humiliation at the expense of his rich and selfish guests. All the courses are conceptual and complement the punishments for his guests. 
You've got to see what this guy does with the tortillas.
There seem to be multiple reasons why the chef has orchestrated this whole deadly event, his frustration with his wealthy customers, and his hate towards his mysterious employer who has only used him to make money. 
Slowik expresses to his guests that he feels that he's wasted his life trying to serve the wealthy only to discover that they can never be satisfied. There is only one customer that Slowik doesn't have ill will for, Margot. He reminds her several times throughout the film that she is not like the rest. 
Fiennes gives a horrifying and extraordinary performance as Slowik who ultimately is just a man who has become unhinged and seeks revenge. The entire film leaves you wondering if he is a bad guy or not and you will find yourself pondering on his ideology more than you feel you should. 
The rest of the cast also gives excellent performances, especially Nicholas Holt. His character Tyler frighteningly couldn't care less if they die, he's there for the food. 
This film is truly a thriller but uniquely sprinkled with offbeat comedy. It is a fresh take on a murder mystery, similar to Rian Johnson's 'Knives OOut What makes this horrifying is that it isn't unrealistic in the slightest. This is a story of a man who is at his breaking point and is doing what he must to achieve justice. 
This film also plays with the idea of people taking advantage of what they have access to. Many of us are guilty of this as we may take something as simple as a roof over our heads for granted. This film has so many impressive elements, from the fresh take on the storyline to its ability to make you reflect. 
If you love cooking or food TV, this will be an interesting and fun watch.