Stranger Things' Final Season's Production Has Been Put On Hold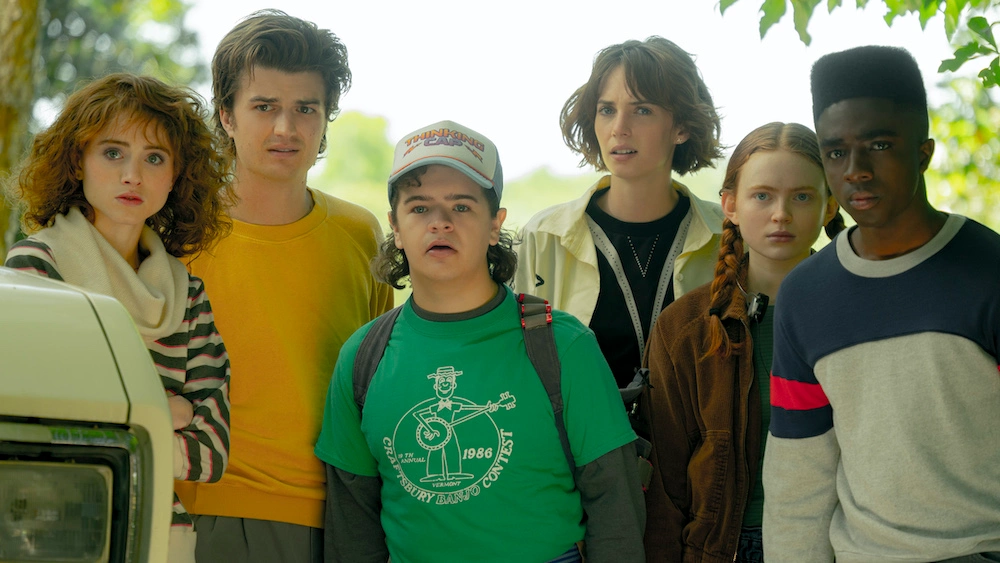 While production on the long-awaited IT prequel series Welcome to Derry has finally begun at HBO Max, things have taken a very different turn at Netflix's Stranger Things, where the fifth and final season's filming has been suspended owing to the continuing WGA strike.
The Duffer Brothers tweeted a joint statement over the weekend that made clear everything:
"When filming starts, writing doesn't end. While we're eager to begin filming with our incredible cast and crew, it is not feasible while there is a strike. We hope a just agreement is achieved quickly so that we may all return to our jobs. Over and out for now. #wgastrong."
The last few episodes of Stranger Things were about to start filming, but the entire season wasn't supposed to start airing on Netflix for a while. Although it's impossible to predict how long the WGA strike will last, it sounds as though the Duffers (and their great writing crew) are determined to hold off on starting the final season until everything has been resolved. Salute to them!
In the next weeks, it's likely that we'll see a number of similar stories, with some productions ending and others moving forward without their writers. There seems to be very little opportunity for negotiation between what the WGA is seeking (fair pay, residuals for streaming content, and guarantees that human writers won't be replaced by A.I.) and what the AMPTP is prepared to offer (now, almost nothing). Let's hope this issue is resolved quickly and that the writers receive what they are requesting.
As more information becomes available, we'll keep you updated on Stranger Things' final season.