Season 6 Episode Titles and Plot Summary for "Black Mirror"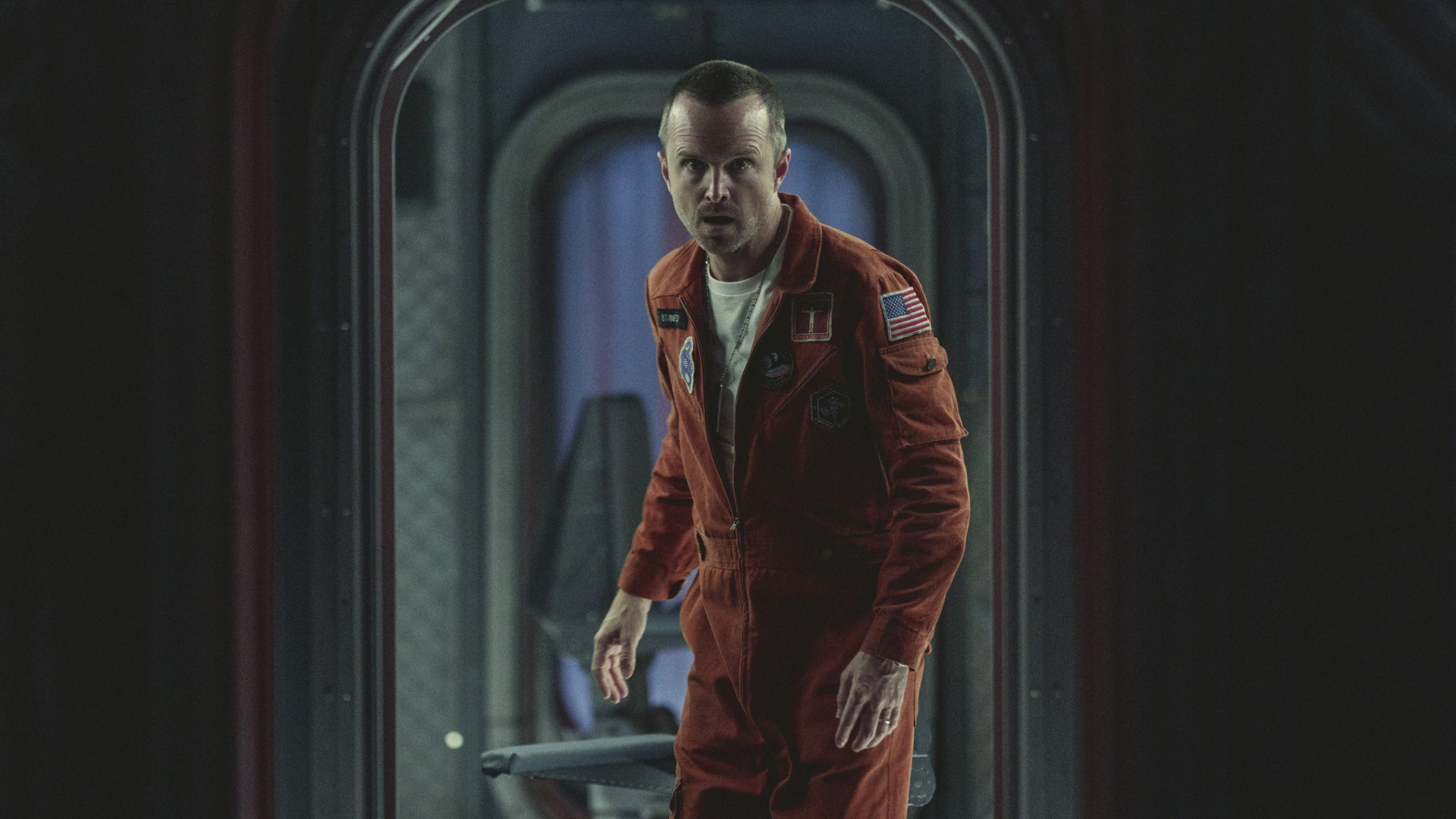 Take nothing for granted. The names of "Black Mirror" Season 6's five episodes have finally been released. Netflix just announced that the sixth season of the show will debut in June.
Today's official announcement video (below) provided the "Black Mirror" Season 6 episode titles, and Entertainment Weekly provided plot summaries.
Here is the summary
"The story of an average woman who is stunned to discover a global streaming platform has launched a prestige TV drama adaptation of her life, in which she is portrayed by Hollywood A-lister Salma Hayek. In addition to Hayek, the episode stars Annie Murphy, Michael Cera, Rob Delaney, Ben Barnes, and Himesh Patel. The episode's directed by Ally Pankiw."
Loch Henry
"A young couple travel to a sleepy Scottish town to work on a genteel nature documentary but find themselves drawn to a juicy local story involving shocking events from the past. It stars Samuel Blenkin, Myha'la Herrold, Daniel Portman, John Hannah, and Monica Dolan."
"Takes place in an alternate 1969, where two men on a perilous high-tech mission wrestle with the consequences of an unimaginable tragedy. Directed by John Crowley, it stars Aaron Paul, Josh Hartnett, Kate Mara, Auden Thornton, and Rory Culkin."
"Directed by Uta Briesewitz, a troubled starlet is dogged by invasive paparazzi while dealing with the consequences of a hit-and-run incident. It stars Zazie Beetz, Clara Rugaard, and Danny Ramirez."
In 1979, a modest sales clerk in northern England is instructed to carry out horrible deeds in order to avert tragedy. Anjana Vasan, Paapa Essiedu, Katherine Rose Morley, and David Shields are the film's main actors. It is under Toby Haynes' direction.
Visit Entertainment Weekly for pictures and additional details.
Expect the unexpected in the much-anticipated return of Charlie Brooker's dark, satirical anthology series, which reinvents itself with every new episode, according to the logline. Black Mirror's sixth season is the most unexpected, unclassifiable, and unpredictable yet.
Creator Charlie Brooker reveals, "I intentionally started this season by upending some of my own core beliefs about what to expect, partly as a challenge, and partly to keep things fresh for both me and the viewer. Therefore, this time, in addition to some of the more well-known Black Mirror clichés, we've got a few fresh aspects, some of which I previously swore blind the show would never do, to push the definition of what 'a Black Mirror episode' even is.
In the statement released today, Brooker continues, "The stories are all still wholly Black Mirror in tone, but with some crazy swings and more variety than ever before."
Aaron Paul, Anjana Vasan, Annie Murphy, Auden Thornton, Daniel Portman, Danny Ramirez, Himesh Patel, John Hannah, Josh Hartnett, Kate Mara, Michael Cera, Monica Dolan, Myha'la Herrold, Paapa Essiedu, Rob Delaney, Rory Culkin, Salma Hayek Pinault, Samuel Blenkin, and Zazie Beetz are among the actors who appear in the film.
Each stand-alone episode of the anthology series "Black Mirror" is a crisp, suspenseful story exploring themes of current techno-paranoia and culminating to an unforgettable – and occasionally scary – climax. It taps into our shared unease with the modern world. Without question, technology has completely changed every element of our life. A plasma screen, a monitor, a smartphone, or some other technological device can be found in every house, on every desk, or in every person's palm, reflecting back to us the reality of the 21st century.
The popular show debuted in 2011, acting as a sort of "Twilight Zone" for the present.