'Host' Director Rob Savage Will Work on Supernatural Horror TV Series 'The Last Days Of Jack Sparks' For Vertigo Films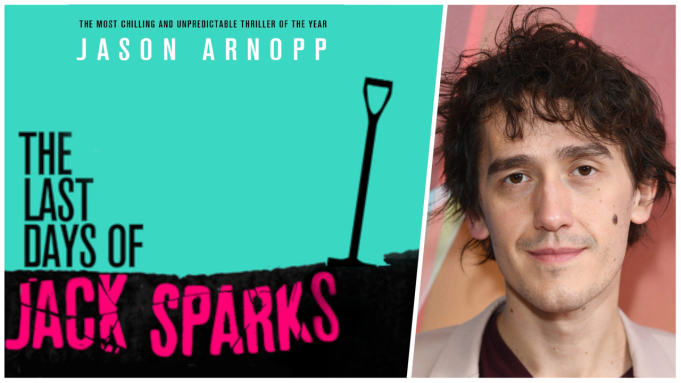 Deadline reveals that Vertigo Films is creating a new horror TV series titled The Last Days of Jack Sparks that will be based on Jason Arnopp's genre-bending novel.
Screenwriter Gaby Hull (Two Weeks to Live, We Hunt Together) is adapting the book and UK filmmaker Rob Savage (Host, Dashcam) is set to direct. The project will reunite Savage with Vertigo Films, the company that discovered him with his first film Strings. The director saw success with the mediocrely made Zoom-séance film Host. He is currently working on Stephen King's The Boogeyman for 20th Century Studios.
In The Last Days of Jack Sparks
"A pop culture journalist and supernatural skeptic who is making a documentary about the occult while laughing in the face of the devil by mocking an exorcism will inadvertently start a series of terrifying, tragic, and mysterious events."
Vertigo Films' co-founder James Richardson is exec producing and head of development Nathalie Peter-Contesse is overseeing development.
Bringing diabolically wonderful books like Jason's to the screen is a rare treat. The disturbing, hilarious and terrifying story of Jack Sparks is such a unique take on the genre, one that will give audiences a new reason to fear the dark," said Savage. "Gaby's uniquely brilliant writing and razor wit make him the perfect collaborator to bring this new nightmare to life and I'm delighted to be working with the batshit Vertigo Films again on this batshit horror odyssey." "Deep down in the devil's workshop, the Dream Team bell is tolling loud and clear," added Arnopp. "I know that Jack Sparks himself would raise several glasses to these creative hellions and loudly declare that they will do his gruesome and tragic story proud." Hull added: "Jason Arnopp's novel is a contemporary horror masterpiece – as devilishly funny as it is terrifying.