Horror Series ' Red Rose' is Causing Panic Among Viewers!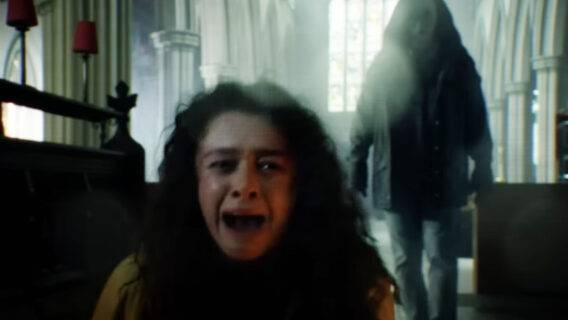 There is a new BBC horror series on Netflix that has Twitter users losing their collective minds. Red Rose dropped onto the app on February 15th, and the internet has yet to recover. The show looks wild and weird, which is our brand of horror.
Synopsis Set over a long hot summer following high school, the teens' friendships are infiltrated by the Red Rose app, which blooms on their smartphones, threatening them with dangerous consequences if they don't meet its demands. The app exposes the group to a seemingly supernatural entity and the seductive power of the dark web.
Red Rose was created by Michael Clarkson and Paul Clarkson. It stars Amelia Clarkson, Natalie Blair, Ellis Howard, Ali Khan, and Ashna Rabheru. What many assumed would be standard teen fare is much more disturbing. Viewers have taken to Twitter to share their surprise. Fans have already binged the first season and are calling for a second series already.
All eight episodes are currently streaming on Netflix. Because the show has been trending since it hit the streamer, we're excited to see where this ride is going. We're also happy another international horror series is grabbing attention on Netflix this early in the year.