This Halloween, Art The Clown will be back!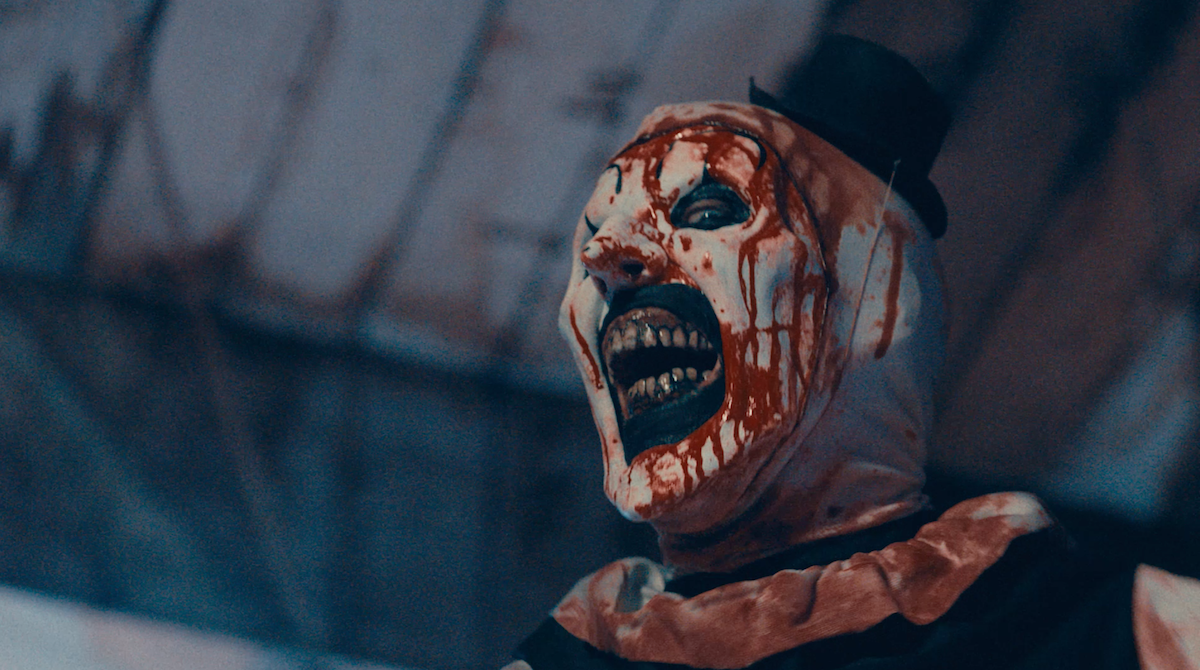 Damien Leone's much anticipated Terrifier 2 will be opening in theaters nationwide on October 6, 2022, through Iconic Events.
In Terrifier 2, Art the Clown is more brutal than ever and will deliver some of the most jaw-dropping kills we have ever witnessed. In fact, Terrifier 2 ups the ante in just about every way and is going to quite literally blow minds this Halloween season.
Get the tickets on the film's website!
From Writer/Director Damien Leone (All Hallows' Eve), 'Terrifier 2', welcomes back David Howard Thornton as the demonic killer, Art the Clown. Terrifier 2 introduces Lauren LaVera as Sienna,  Samantha Scaffidi as Victoria Heyes. Horror icon Felissa Rose (Sleepaway Camp) also will make an appearance.
In the film:
Following his gruesome demise in the first film, a sinister presence has brought Art back to life to rein terror on the residents of Miles County. On Halloween night, he returns to the unassuming town and sets his sights on fresh prey: a teenage girl and her little brother.
Terrifier 2 is developed by Dark Age Cinema and Fuzz on the Lens Productions and features an original score by Paul Wiley. The film is produced by Phil Falcone, Steven Della Salla, Jason Leavy and Michael Leavy. Executive producers include Cairo Ben Amen II, Joshua Anderson, Steven Caruso, Lisa Falcone, Hank Greenberg, Marcus McGill, Larry Bilello, Thomas Smith, and Steven Barton.