Season 3 of "Chucky" Will Begin Filming Next Week and Premiere in Late 2023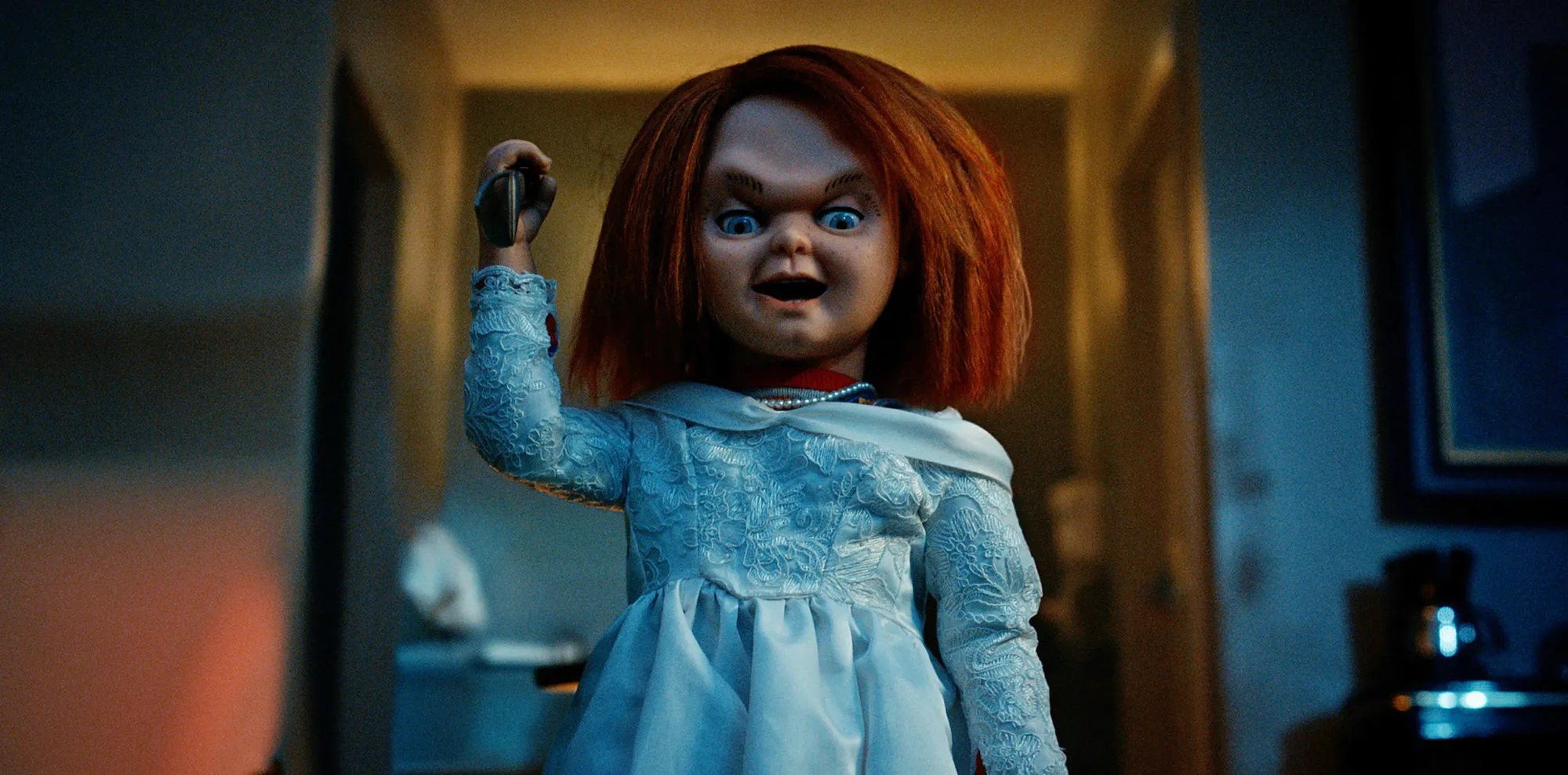 The third season of the popular horror series "Chucky" has been renewed by Don Mancini, and it appears that filming will start next week, according to a post that series actor Jennifer Tilly retweeted today. This verifies earlier rumors that Season 3 would begin on April 27.
Later this year, "Chucky" Season 3 is anticipated to debut on SYFY and USA!
What is Season 3 going to bring? Let's discuss the situation as it stands at the moment.
The walking, talking Glen/Glenda doll, once again voiced by Billy Boyd, and once again containing both Glen and Glenda's souls, made a surprise appearance in the Season 2 finale. The doll has been given the new name GG and has begun its own travels in the UK. Glen and Glenda, as portrayed by Lachlan Watson, are no longer in their human bodies.
Nica Pierce, who is no longer burdened with the soul of Charles Lee Ray, is instead pursuing GG's mother Tiffany. Nica is pursuing Tiffany, who is hiding away in New York City.
While Lexy's mother celebrated Christmas with Jake, Devon, and Lexy, some relationships were patched up, and there were moments of peace, but it didn't take long for Chucky Prime to descend the chimney with a chainsaw in the form of a brand-new Good Guys doll. In one of the best death scenes in the franchise, Chucky was able to ruthlessly dispose of Lexy's mother before Lexy turned the tables on him. She slaughtered Chucky with a chainsaw because she thought it was the last doll with Charles Lee Ray's spirit inside of it. However, at least one more Chucky doll is still in existence.
The other major plot twist in the season finale had Chucky convincing Caroline, Lexy's sister, that Tiffany Valentine is truly her true mother, and Caroline joining forces with Tiffany. In a sense, Caroline has crossed over to the dark side and is now co-working with Tiffany.
As we learn more, we'll keep you updated on "Chucky" Season 3 and everything else "Chucky"!
chucky season 3 starts filming in 1 week, stay tuned🩸 🎬 pic.twitter.com/QSrF4UfVdk

— eduardA 🃏 (@mariaeddtrq) April 21, 2023