'Ripley' Showtime Limited Series Starring Andrew Scott Moving To Netflix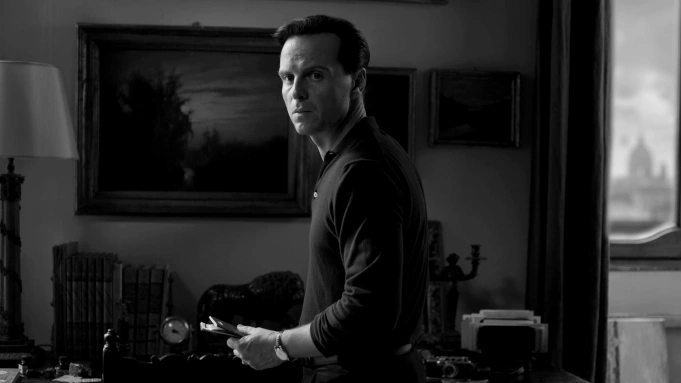 Ripley, an upcoming Showtime drama starring Andrew Scott, has found a new home at Netflix.
Deals are still being finalized but the limited series from The Night Of's Steven Zaillian, based on Patricia Highsmith's bestselling quintet of Tom Ripley novels, is headed to the global streamer.
Ripley's novel was designed as a limited series, in the vein of Zaillian's acclaimed The Night Of, but there is a possibility to go beyond the first installment if it's a hit.
Ripley follows Tom Ripley (Scott), a grifter scraping by in early 1960s New York, who is hired by a wealthy man to try to convince his vagabond son, Dickie Greenleaf (Flynn), who is living a comfortable, trust-funded ex-pat life in Italy, to return home. Tom's acceptance of the job is the first step into a complex life of deceit, fraud, and murder.
Fanning plays Marge Sherwood, an American living in Italy who suspects darker motives underlie Tom's affability. Zaillian wrote and directed the entire first season of the series, co-produced by Showtime and Endemol Shine North America in association with Entertainment 360 and Film rights. Executive producers are Zaillian, Basch, Guymon Casady, Ben Forkner, Sharon Levy, and Philipp Keel of Diogenes while Scott serves as a producer.