Rhyller Thriller, North Wales' First Horror Festival
After a Sellout First Weekend, Rhyller Thriller Prepares for Bigger and Better in 2024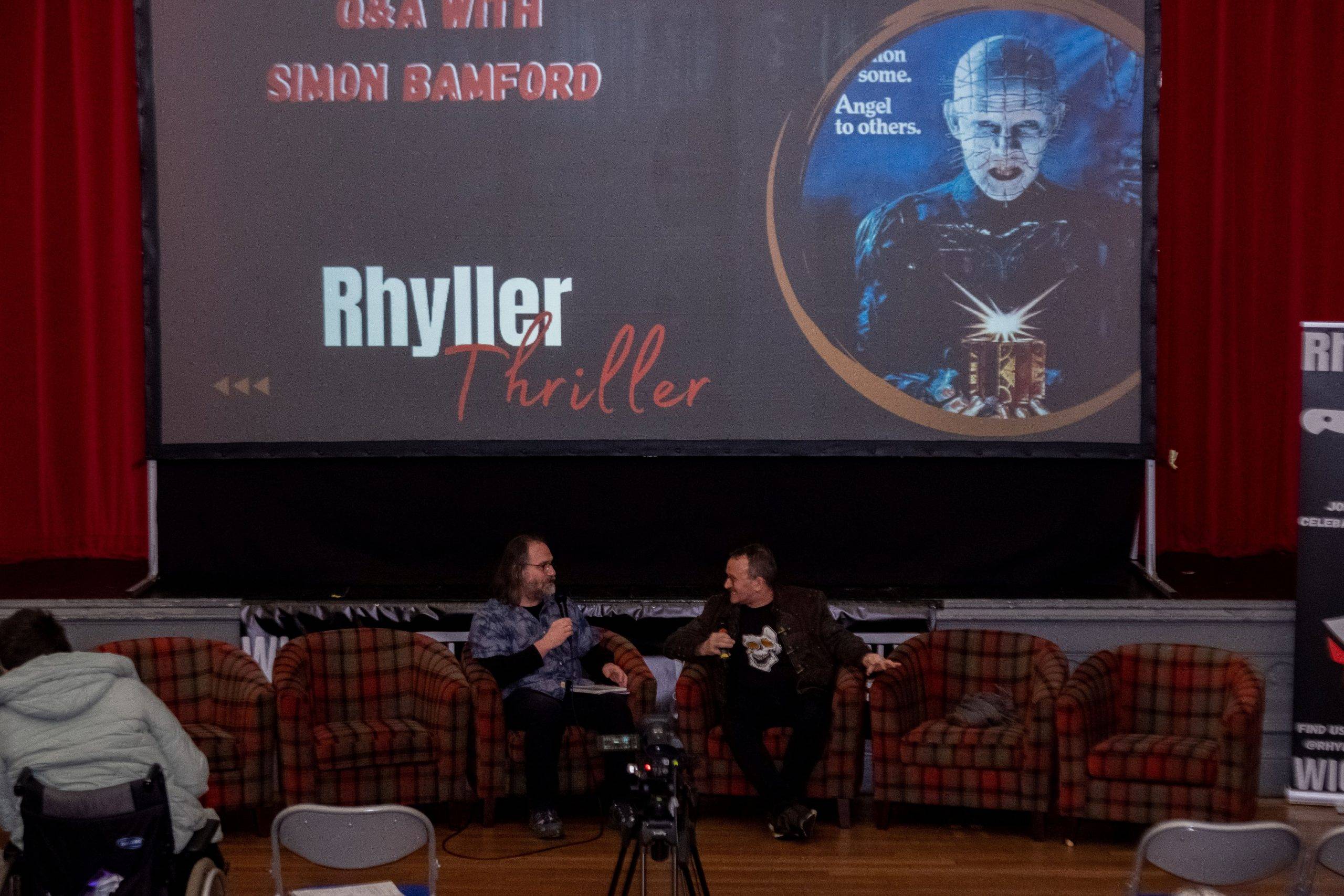 Wicked Wales Films had its inaugural Rhyller Thriller weekend on the 11th & 12th of March in north Wales, UK. Check out more pictures down below!
Striking the balance between delivering on fan favorites and showcasing hot new talent, Rhyller Thriller delighted horror fans from across the UK and beyond who came to enjoy this first-of-its-kind event in north Wales.
The festival ran for two days, providing opportunities for local directors as well as screening much-loved classics followed by Q&As with actors and directors, including Simon Bamford from cult classics Nightbreed and Hellraiser.
Rhyller Thriller really pulled the stops out with its offerings for attendees including horror writing masterclasses, practical filmmaking workshops, world premiers from local and international directors as well as screenings of fan-favorite classics such as Hellraiser and more.
When asked about the future of Rhyller Thriller, Director of the Festival, Chad Jones responded ' We are delighted with the support and response we have had so far and hope that the Festival can become a regular event for North Wales. There are a lot of horror enthusiasts in this area and we are hoping the festival will give them a weekend they will never forget.
Credit for this article and photos go to UK photojournalist George Reay. Find more about him here (Facebook, Instagram).