IT-Themed Escape Room Opens in Las Vegas
Las Vegas now offers a Pennywise escape room! Stephen King's IT and its cinematic adaptations served as inspiration.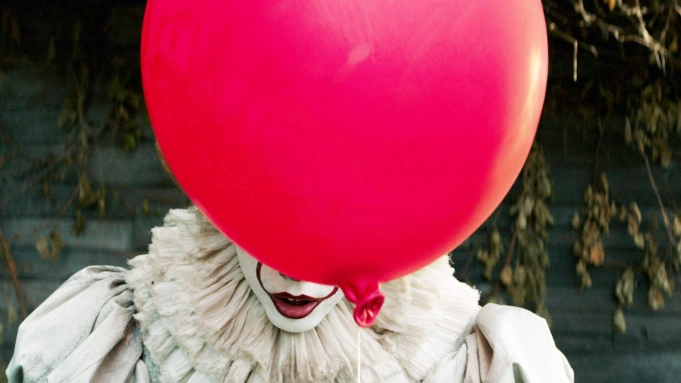 The escape room experience Escape IT in Las Vegas, which was created by a collaboration between Warner Bros. Discovery Global Themed Entertainment and Egan Escape Productions, is now open to the general public.
Information on Escape IT, which drew inspiration from the Stephen King book IT and its film adaptations, is provided below: The most successful horror movie of all time, "IT," and its blockbuster sequel, "IT Chapter Two," both from New Line Cinema, come to life in two multi-room escape adventures at Escape IT, which is a ground-breaking new twist on the traditional escape room experience and occupies more than 30,000 square feet in the heart of Sin City. More than 20 interactive chambers, cutting-edge special effects, lighting, animatronics, and live actors combine in one unmatched attraction to produce a terrifyingly immersive experience.
The IT Chapter Two experience will debut later in 2023, and Escape IT Chapter One is now open.
More details: In this exhilarating encounter, moments from the first movie are shown, and gamers are immediately thrown into the hunt for Derry's missing children. As participants attempt to escape Pennywise's grasp, they must navigate some of the most renowned locales from the movies, including the famed Neibolt House, Quality Meats, the "Three Doors" area, the Clown Funeral Room, and even the sewer tunnels beneath Derry.
According to a press release, Escape IT also features carnival-themed midway games and a large-scale retail store with an IT theme that offers photo opportunities and special personalized items. There are also options for private VIP Experience tickets, birthday packages, bachelor/bachelorette party packages, and team-building activities.
Owner of Egan Escape Productions Jason Egan said, "Working with Warner Bros. Discovery Global Themed Entertainment and having the opportunity to bring some of their legendary characters to life in an immersive experience here in Las Vegas has been such an amazing endeavour. We take great pride in making the most imaginative and engaging experiences possible, and this is by far the scariest one yet as Pennywise the dancing clown greets you to the town of Derry.
On Thursdays and Sundays, Escape IT is open from 4 to 11 p.m.; on Friday and Saturday, it's open from 2 p.m. to midnight. Tickets for Thursday and Friday start at $54.99. Tickets for Saturday and Sunday start at $59.99.
You can visit EscapeIT.com to learn more about the company. Also, you can find the escape room experience on Facebook and Instagram at @OfficialEscapeIT.
Will you be going to the Las Vegas Getaway IT experience? Post a comment below to let us know.
The following pictures are from the Escape IT experience: