Willem Dafoe Joins Impressive Cast for Tim Burton's "Beetlejuice 2"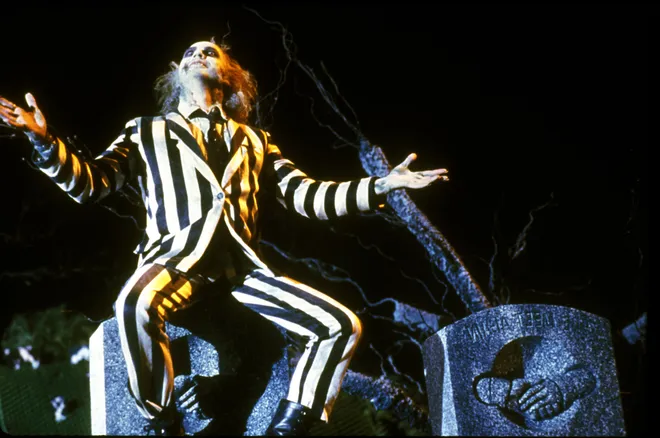 The excitement continues to build for the long-awaited sequel to Tim Burton's "Beetlejuice," as the casting for "Beetlejuice 2" gains momentum. In the latest update, Willem Dafoe, known for his incredible performances in films like "The Lighthouse," has joined the impressive ensemble. While plot details are being kept under wraps, it has been revealed that Dafoe will portray a law enforcement officer in the afterlife. Warner Bros. has set the release date for September 6, 2024, as fans eagerly anticipate the return of the beloved ghostly world.
Casting and Returning Stars: Jenna Ortega, who has recently made waves in projects like "Wednesday" and "Scream VI," joins the cast alongside the returning Michael Keaton, Winona Ryder, and Catherine O'Hara. The talented Monica Bellucci, known for her roles in films like "Irreversible," will portray Beetlejuice's wife, adding another intriguing layer to the story.
Plot Details and Characters: While specific plot details are still unknown, it has been revealed that Jenna Ortega will portray the daughter of Lydia Deetz, a character reprised by the returning Winona Ryder. This familial connection hints at new dynamics and potential adventures within the ghostly realm. Fans eagerly await further updates on the storyline as production continues.
Additional Talent and Familiar Collaborations: Joining the cast is Justin Theroux, bringing his talents to the world of "Beetlejuice 2." Notably, Danny Elfman, a frequent collaborator with Tim Burton, will return to compose the film's score. Their involvement adds to the anticipation and ensures the continuation of the unique and whimsical Burton style.
Legacy and Cult Status: The original "Beetlejuice," directed by Tim Burton in 1988, has become a beloved cult favorite over the years. With Alec Baldwin and Geena Davis as the ghostly duo haunting their old home, the film weaved a story of mischievousness and humor. The introduction of Winona Ryder's character, who unintentionally summons the iconic Beetlejuice played by Michael Keaton, led to an unforgettable clash between the living and the afterlife. The sequel aims to capture the same magic that made the original a timeless classic.
Conclusion: As "Beetlejuice 2" takes shape, the addition of Willem Dafoe to the cast further heightens anticipation for this long-awaited sequel. With a talented ensemble, intriguing plot possibilities, and the return of beloved characters, fans eagerly await the release of the film. Tim Burton's unique vision combined with the enduring legacy of the original guarantees an exciting and ghostly cinematic experience for audiences when "Beetlejuice 2" arrives in theaters.