Warner Bros. Today Shared Exciting First Footage From "Meg 2: The Trench" During CinemaCon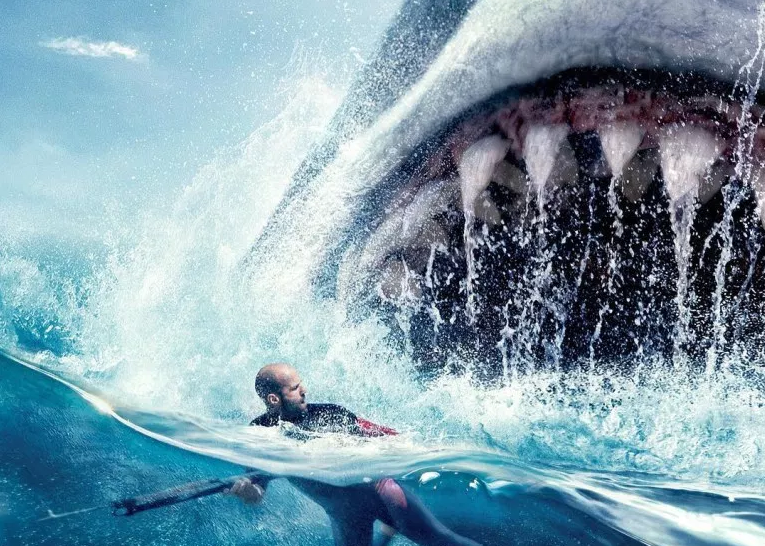 Today at CinemaCon, Warner Bros. unveiled the first trailer for the upcoming shark attack sequel Meg 2: The Trench, and the audience seemed to be rather impressed.
WB should just rebrand THE MEG 2 to THE HIT, because that's what it's going to be, tweets journalist Jeff Sneider. She wants more food and is returning! On our planet, creatures that escaped from an uninhabited underwater biosphere are causing havoc.
The Meg 2 teaser opens with Meg slaying a dinosaur, continues Eric Goldman. This time, they're hunting in packs! They are being fought by Statham! I'm all in.
The MEG 2: The Trench trailer, according to Rob Keyes, "features the same outrageous chuckles and lunacy as the original. The Megs are hunting in packs, there is a flashback to the dinosaur era, Jason Statham holds one back with his foot, and there may possibly be a big Kraken-like octopus. I'm not even sure.
The Wrap, meanwhile, provides a comprehensive recap of the video.
"The trailer opens with two land-bound prehistoric monsters eating a large bug, with onscreen text warning that for 65 million years one species ruled the world. The T-rex? No, the Meg which eats a T-rex. Jason Statham is recruited again by Cliff Curtis to hunt another giant creature in the trench.
"But then, deep underwater, the team starts getting picked off by the biggest Meg anyone has ever seen. We then get various monsters attacking by land and by sea, with Statham almost getting eaten by a shark. We get more scenes of tourists almost getting eaten, and a tentacled creature eating a helicopter. The teaser ends with Statham leaping into the air on a jet ski to face off against a shark with a sword."
On August 4, 2023, Meg 2: The Trench will release in theaters.
Cliff Curtis, Sophia Cai, and Page Kennedy will also return as Jonas Taylor in filmmaker Ben Wheatley's (Kill List, Sightseers, A Field in England, High-Rise, Rebecca, In the Earth) planned sequel to the 2018 action-horror film The Meg.
The other newcomers in the Warner Bros. sequel are Sienna Guillory (Resident Evil: Afterlife), Skyler Samuels (Scream Queens), and Sergio Peris-Mencheta (Rambo: Last Blood).
Jon & Erich Hoeber and Dean Georgaris wrote the sequel's script.
The Meg, directed by Jon Turteltaub and based on Steve Alten's Meg novels, debuted in theaters in 2018 and amassed over $500 million at the global box office. When a party of scientists researching the Mariana Trench come across the Megalodon, the largest known marine predator, Jason Statham starred as the heroic shark-slayer Jonas Taylor.