'Thorns' – Dreadful New Images from Doug Bradley's 'Hellraiser' Sequel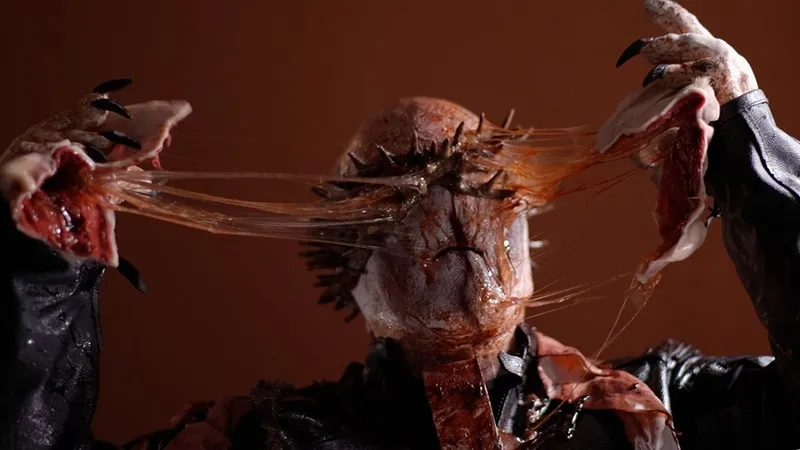 Thorns, the upcoming film from filmmaker Douglas Schulze (The Dark Below, Hellmaster, Mimesis), piqued our interest last year, and Fangoria has now shared some new images. (Check out the images down below)
"The intention was to make a'monster' movie as a kind of homage to the great horror cinema of the '70s and '80s," Schulze tells Fangoria. "I was inspired by John Carpenter's The Thing, Ridley Scott's Alien, William Friedkin's The Exorcist, and, of course, Clive Barker's Hellraiser."
On that note, horror icon Doug Bradley (Hellraiser) appears in Thorns, and these new images provide our first glimpse of Bradley's character, a "mysterious archbishop."
In Thorns, "An ex-priest working for NASA is sent to investigate a remote observatory that went silent after receiving a mysterious radio signal from deep space. Upon arrival, he discovers the signal has opened a portal unleashing a thorned monster. The former priest must now summon his lost faith to stop the signal from jumpstarting the end of the world."
"The film melds themes of religion and science within the framework of a classic '80s-era monster movie," Douglas Schulze told Tony Timpone of Gruesome Magazine recently.
"Thorns is ripe with physical makeup effects and plenty of gore," he added.
Thorns is scheduled to be released in late 2023. Keep an eye out.