The One, Erotic Horror Film Starring Melissa Barrera and Nicholas Hoult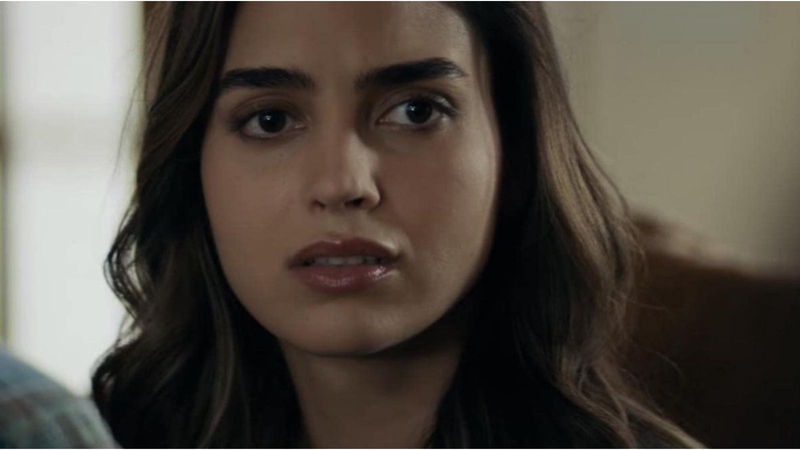 Melissa Barrera and Nicholas Hoult will star in The One, a new "erotic nightmare" based in the realm of reality dating, according to THR. They recently appeared as the leads in Scream VI and Renfield, respectively.
The One will be written and directed by the team of Kevin Armento and Jaki Bradley, while Riley Keough (Daisy Jones & The Six, The House That Jack Built), along with Gina Gammell through their production firm Felix Culpa, will produce with them. Through their production firm Dead Duck Films, Hoult and Whitaker Lader both produce.
The One is described as "a nightmare horror about the psychological and romantic warfare fought by our beloved popular entertainment — and also begs the question… are we, the viewers, complicit?" Oh, that sounds meta, and we already adore it. Here is the complete THR storyline summary:
In The One, Taylor (Barrera) enters a reality dating competition as a last-ditch attempt to find love. Taylor can now see the stagecraft of the play fading and the game become terrifyingly real as she and two other ladies battle it out for Mason's (Hoult) affections. As reality itself becomes hazy, pursuit develops into an obsession, rivalry evolves into deceit, and magical dates and endless champagne flow.
Also starring is Lana Condor from "To All the Boys I've Loved Before."
Armento and Bradley have the following to say about The One:
"After years of planning, we are excited to finally launch this project with our real dream team. We are even more anxious to bring this nightmare to life because Nick, Melissa, Riley, and Lana are some of the most exciting performers out there, and our fantastic producers share their love for this movie.
HanWay Films is in charge of international sales, and WME Independent and UTA are also co-representing the movie in North America.
With that cast, that idea, and that creative team, it goes without saying that we are tremendously excited to see more from The One. Of course, we'll be bringing you the updates as soon as we get them.