The Movie 'Frost' Traps Characters in a Deadly Winter Storm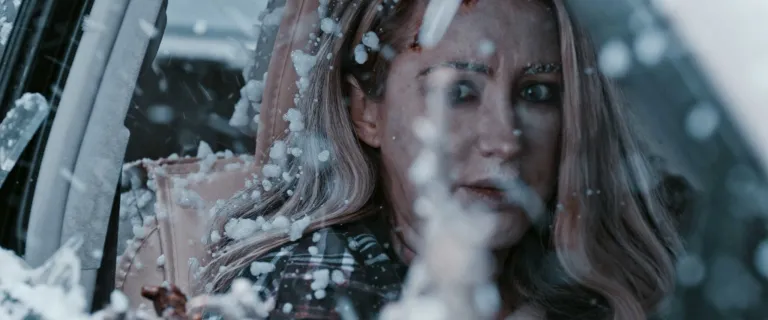 Vernon Wells (The Road Warrior), Devanny Pinn (House of Manson) and Venus DeMilo Thomas (Family Matters) star in winter horror movie Frost, and we've got a first look today.
Cleopatra Entertainment has announced that they've finished production on the horror movie, which was directed by Brandon Slagle with the story by James Cullen Bressack and screenplay by Robert Thompson. The movie was filmed on location in the San Bernardino mountains in southern California during winter of 2020. Check out first-look images below.
The film tells the story of a young woman and her estranged father who have to fight to survive after being stranded on a remote mountainside during a winter storm.
Frost will release on October 11, after the film has finished its festival run.
Bressack also produced with Tim Yasui co-producing the feature.