The Lake 2022 Official Trailer Massive Monster in Thai Horror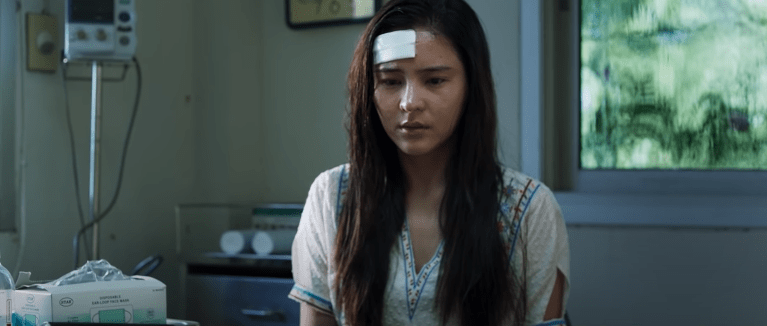 Synopsis
A small country girl finds a mysterious egg in a field and brings it to her town Now a giant nine-meters monster rises from the lake causing havoc just to find her egg.
Epic Pictures has revealed the official trailer for a Thai monster movie titled The Lake a horror thriller from director Lee Thongkham. I'm not much for monster films, but the practical effects and riveting visual left me intrigued. I always say it takes money and a great script to pull off a film that involves a huge CGI monster. This trailer definitely grabbed hold of our attention. I see a familiar face in the trailer I've been a fan of for many years. Thai actress (Sushar Manaying) from 2010 romance/drama movie Yes or No.  It's great to see her in something different from her previous body of work. This stars Sushar Manaying, Vithaya Pansringarm, Lamyai Haithongkham, Wanmai Chatborrirak, and Teerapat Satjakul. The monster designed by artist Jordu Schell (Cloverfield, The Thing, Starship Troopers, The Mist, Feast, Avatar, Men in Black, Planet of the Apes, The Cabin in the Woods, Predators).
The movie is a co-production between Thailand and China. Using Animatronics and Computer graphics to create the monster as real as possible, also the casts and crews have experience at the international level. Check out this epic trailer I'm sure it will leave you wanting more.
Releases theatrically in Thailand on August 18, 2022.