The Horror Collective Is Releasing the Screen Life Horror-Comedy "#chadgetstheaxe" This Fall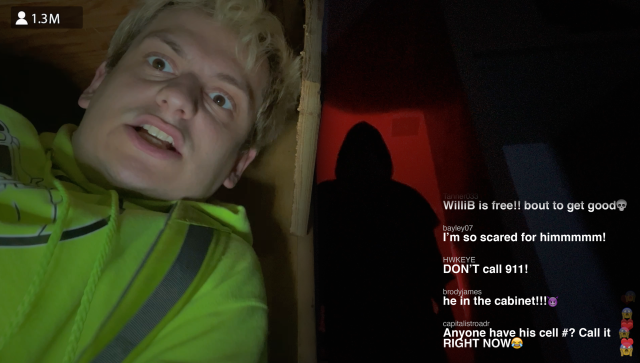 Travis Bible's horror-comedy #chadgetstheaxe has been acquired by the genre label The Horror Collective of Entertainment Squad, and it will be made available online this fall.
#chadgetstheaxe, an adaptation of the award-winning short film of the same name, follows four social media influencers as they live stream their visit to Devil's Manor, the former residence of a Satanic Cult. The situation is not good. The attitudes also change as the violence does.
Spencer Harrison Levin (Black Jesus), Michael Bonini (New Amsterdam), Taneisha Figueroa (Duck World), Cameron Vitosh (Walker), Brandon Doyle (Murder Made Me Famous), and Shun Hagins (Snitch) are among the actors who appear in the Travis Bible–written and–directed movie.
Shaked Berenson, CEO of Entertainment Squad, described the hashtag "#chadgetstheaxe" as a lighthearted remark on influencer culture and the need for notoriety. It's a terrific complement to Jeff Ryan's Mean Spirited, another fan favorite we released earlier this year, and a great fit for The Horror Collective audience.
"It's been so fun watching all the scares and laughs with festival crowds," said director Travis Bible, "and I can't wait to share the film with a wider audience."
The movie had its world premiere at FrightFest Glasgow in March 2023 and at FilmQuest in October 2022, where it was warmly welcomed by critics.
Travis Bible, Eric Gibson, Kemerton Hargrove, and Frances O'Hanlon produced #chadgetstheaxe, while Dream Big Group served as executive producers.
"This film has been two years in the making, and it's been an incredible experience bringing this vision to life," says O'Hanlon, a partner in the Dream Big Group, a production company based in New Orleans. For us, it is crucial to encourage filmmakers who have a distinctive voice and a novel viewpoint. It's not every day that someone wants to use an iPhone to create a movie! The collaborative process was a dream thanks to working with the most imaginative and brilliant team. We are overjoyed that more viewers will find this movie compelling.