The First Full Footage of 'Evil Dead Rise' Unwraps the Franchise's Third Book of the Dead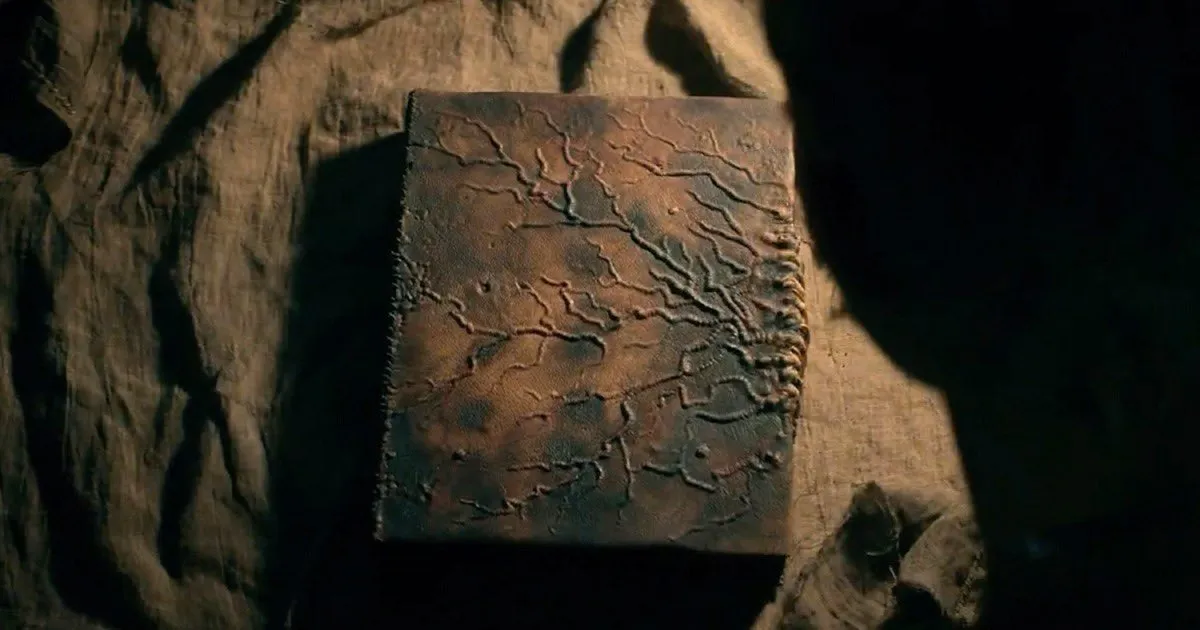 As you may know, Sam Raimi's Army of Darkness established the concept of (at least) THREE Necronomicons (aka the "Book of the Dead") being in the world, and Evil Dead Rise director Lee Cronin is playing with that notion in this year's brand new film.
"There's clear connectivity between what happens in this story and the others," Cronin recently told SFX Magazine. They are in the same reality; this is not a parallel universe. It takes place after Fede's and Sam's films, but in a universe where those storylines have already occurred."
"The book in this story is linked to the past," he continues. "Looking at Army of Darkness and the fact that there are three books: Sam used one, Fede used one, and I said, 'Y'know what, give me the third one and let me go make an Evil Dead narrative in that environment."
Unwrap the third installment of "The Book of the Dead" in the Cineworld Exclusive first-look clip below…
Evil Dead Rise, directed by Lee Cronin (The Hole in the Ground), will be released exclusively in theaters on April 21, 2023. Together with Alyssa Sutherland and Lily Sullivan, Gabrielle Echols (Reminiscence), Morgan Davies (The End), and Nell Fisher (Splendid Isolation) star.
Here's the official Evil Dead Rising plot synopsis…
"In the fifth Evil Dead film, a road-weary Beth pays an overdue visit to her older sister Ellie, who is raising three kids on her own in a cramped L.A apartment. The sisters' reunion is cut short by the discovery of a mysterious book deep in the bowels of Ellie's building, giving rise to flesh-possessing demons, and thrusting Beth into a primal battle for survival as she is faced with the most nightmarish version of motherhood imaginable."
Evil Dead Rise is being produced by Sam Raimi, Bruce Campbell, and Robert Tapert. According to Campbell, the three have been "engaged" with the project at every stage.
The Book of the Dead is NOT an easy read 💀

Behold an exclusive sneak peak at #EvilDeadRise! Book your tickets to witness the Mother of all Evil at Cineworld on April 21 👉 https://t.co/EK6a3WRQp4 pic.twitter.com/TqaPnxV8RI

— Cineworld (@cineworld) April 4, 2023