The film 'Five Nights at Freddy's' will be released on Halloween!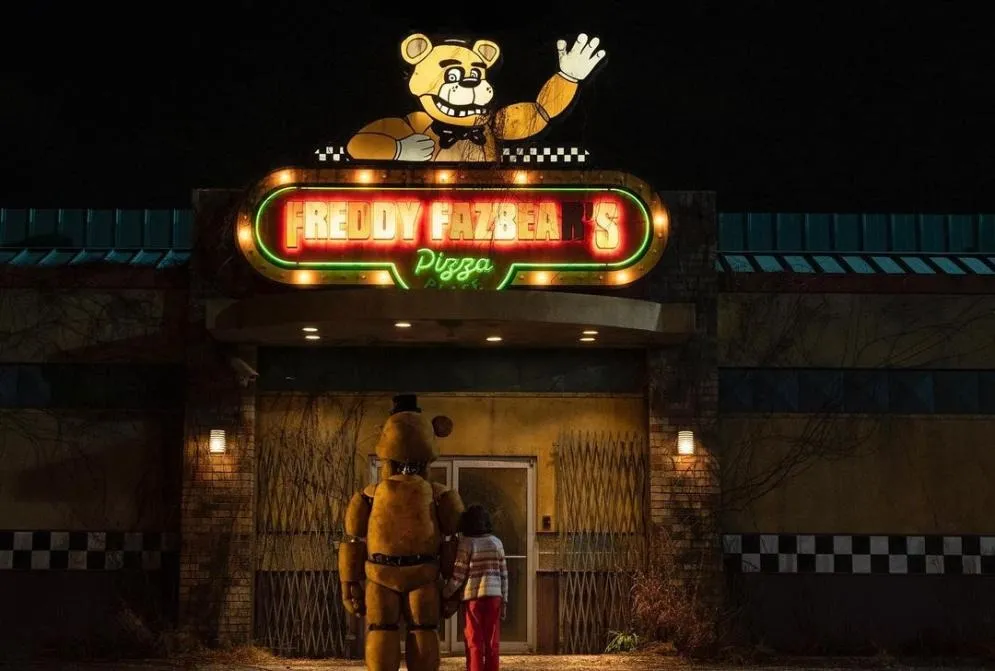 On Friday, October 27, 2023, Universal Pictures will release Blumhouse's Five Nights at Freddy's in theaters. The film will also be released on DVD on the same day as the theatrical release!
Check out a first-look sneak peek above, and stay tuned for more.
In the film, "a troubled security guard begins working at Freddy Fazbear's Pizza. While spending his first night on the job, he realizes the night shift at Freddy's won't be so easy to make it through."
Emma Tammi (The Wind, Blood Moon) directed the film, which was written by Scott Cawthon, Emma Tammi, and Seth Cuddeback.
Josh Hutcherson (Ultraman, Hunger Games franchise), Matthew Lillard (Good Girls, Scream), Elizabeth Lail (You, Mack & Rita), Kat Conner Sterling (We Have A Ghost, 9-1-1), Piper Rubio (Holly & Ivy, Unstable), and Mary Stuart Masterson star in the film (Blindspot, Fried Green Tomatoes).
The legendary monster animatronics are handled by Jim Henson's Creature Shop.
The screenplay for Five Nights at Freddy's was written by Tammi, Scott Cawthon, and Seth Cuddeback. The film is being produced by Blumhouse in collaboration with Striker Entertainment. The film will be produced by Scott Cawthon and Jason Blum. The executive producer is Russell Binder.
Five Nights at Freddy's is a horror video game series in which you must escape the hazards of animatronic figures throughout the titular five nights at Freddy Fazbear's Pizzeria.
The massively famous survival horror video game series has players taking on the role of a nocturnal security guard who gradually realizes his overnight job won't be so easy when the characters come to life. To avoid hostile animatronics, players must use security cameras, lights, doors, and vents. Five Nights at Freddy's debuted in 2014 and has already gathered at least eight titles in the core series, as well as numerous spinoff games. The game's strong jump scares and unnerving plot quickly launched it into the zeitgeist, and fans have been demanding a film version ever since.