SXSW's 2022 Film Festival, New Horror Movies Coming Up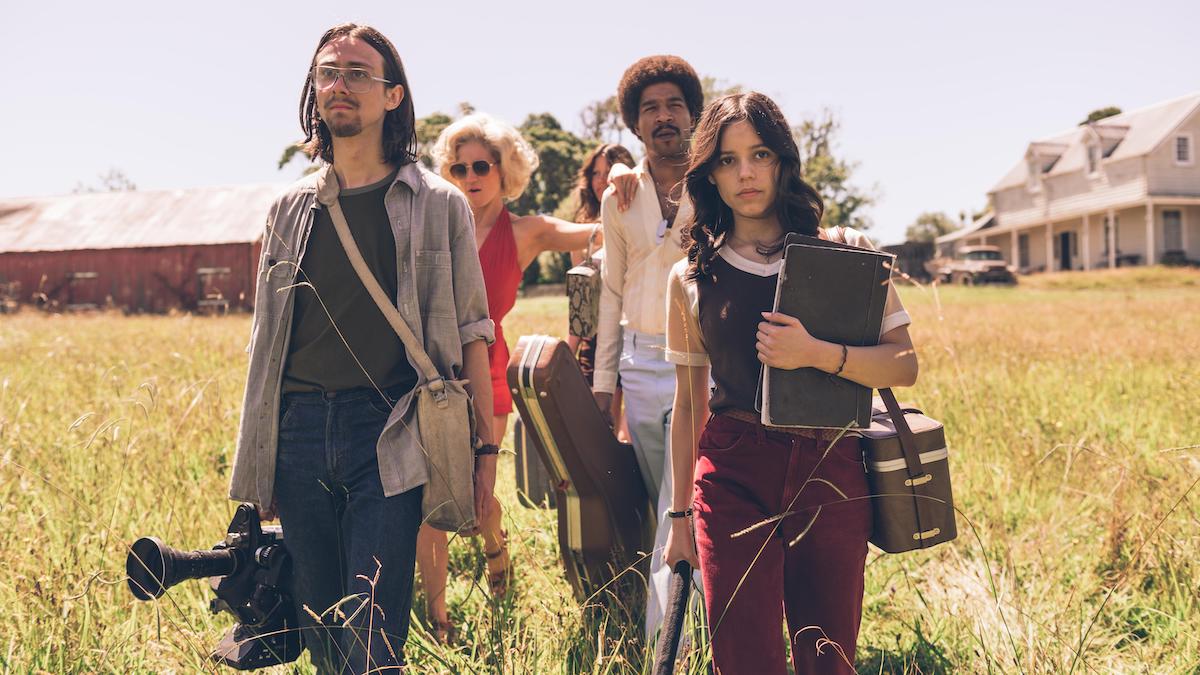 The 29th edition of the SXSW Film Festival is returning to Austin, Texas from March 11-20 with a jam-packed lineup that's brimming with horror goodies. In addition, this year, the acclaimed program will be in-person with select films available online. More on that soon.
Feature Highlights include: Opening Night: Everything Everywhere All At Once directed by Daniels; Closing Night: Atlanta directed by Hiro Murai; Bodies, Bodies, Bodies directed by Halina Reijn; The Lost City directed by Adam and Aaron Nee; The Unbearable Weight of Massive Talent directed by Tom Gormican; Apollo 10 ½: A Space Age Childhood directed by Richard Linklater; Spin Me Round directed by Jeff Baena; More Than Robots directed by Gillian Jacobs; Gabby Giffords Won't Back Down directed by Julie Cohen and Betsy West, X directed by Ti West, The Locust directed by Faeze Azizkhani; The Return of Tanya Tucker directed by Kathlyn Horan; Sheryl directed by Amy Scott; Descendant directed by Margaret Brown; and Fire of Love directed by Sara Dosa.
Here are a selection of genre films with first-look images.
MIDNIGHTERS: Scary, funny, sexy, controversial – eight provocative after-dark features for night owls and the terminally curious.
Bitch Ass
Director: Bill Posley, Screenwriters/Producers: Bill Posley, Jonathan Colomb
In 1999 a gang initiation goes wrong when recruits break into the deadly game house of cinema's first Black masked serial killer. Think Don't Breathe meets Squid Games, but… black. Cast List: Tony Todd, Sheaun McKinney, Tunde Laleye, Me'Lisa Sellers, Teon Kelly (World Premiere)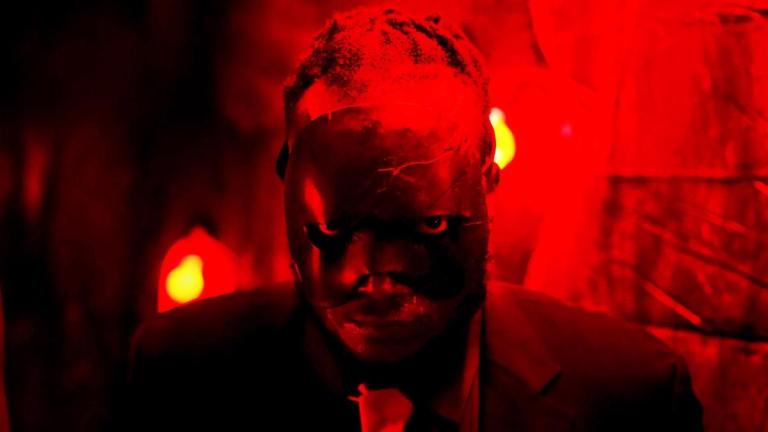 DeadstreamDirectors/Screenwriters: Vanessa Winter, Joseph Winter, Producers: Vanessa Winter, Joseph Winter, Jared Cook, Melanie Stone When a washed up internet personality attempts to win back his followers by live streaming a haunted house, he accidentally pisses off a vengeful spirit and his big comeback event becomes a fight for his life (and social relevance). Cast List: Joseph Winter, Melanie Stone (World Premiere)
HypochondriacDirector/Screenwriter: Addison Heimann, Producers: Bay Dariz, John Humber A young potter's life devolves into chaos as he loses function of his body while being haunted by the physical manifestation of his childhood trauma. Cast List: Zach Villa, Devon Graye, Madeline Zima, Yumarie Morales, Marlene Forte, Chris Doubek, Paget Brewster, Adam Busch, Michael Cassidy, Peter Mensah, Debra Wilson (World Premiere)
No Looking Back (Russia) Director/Screenwriter: Kirill Sokolov, Producers: Artem Vasilyev, Igor Mishin Family dysfunction reaches boiling point as three generations of warring women face-off. Cast List: Victoria Korotkova, Anna Mikhalkova, Sofia Krugova (North American Premiere)
Sissy (Australia) Director/Screenwriter: Hannah Barlow, Kane Senes, Producers: Lisa Shaunessy, John De Margheriti, Jason Taylor, Bec Janek Invited away on a bachelorette weekend, Sissy is stuck in a remote cabin with her high school bully…and a taste for revenge. #triggered Cast List: Aisha Dee, Hannah Barlow, Emily De Margheriti, Daniel Monks, Yerin Ha, Lucy Barrett, Shaun Martindale, Amelia Lule, April Blasdall, Camille Cumpston (World Premiere)
The Cellar (Belgium, Ireland) Director/Screenwriter: Brendan Muldowney, Producers: Conor Barry, Richard Bolger, Benoît Roland, Keira Woods' daughter mysteriously vanishes in the cellar of their new house. She soon discovers there is an ancient and powerful entity controlling their home that she will have to face or risk losing her family's souls forever. Cast List: Elisha Cuthbert, Eoin Macken, Abby Fitz, Dylan Fitzmaurice-Brady (World Premiere)
Watcher (United Arab Emirates, U.S.) Director: Chloe Okuno, Screenwriters: Zachary Ford, Chloe Okuno, Producers: Mason Novick, John Finemore, Aaron Kaplan, Sean Perrone, Roy Lee, Steven Schneider, Derek Dauchy A Young woman moves into a new apartment and is tormented by the feeling that she is being watched. Cast List: Maika Monroe, Karl Glusman, Burn Gorman (Texas Premiere)
XDirector/Screenwriter: Ti West, Producers: Jacob Jaffke, Kevin Turen, Harrison Kreiss, Ti West In 1979, a group of young filmmakers set out to make an adult film in rural Texas, but when their reclusive, elderly hosts catch them in the act, the cast find themselves fighting for their lives. Cast List: Mia Goth, Jenna Ortega, Martin Henderson, Brittany Snow, Owen Campbell, Stephen Ure, Scott Mescudi (World Premiere)
VISIONS: Visions filmmakers are audacious, risk-taking artists in the new cinema landscape who defy traditional categorization in documentary and narrative filmmaking.
JethicaDirector/Producer: Pete Ohs, Screenwriters: Ashley Denise Robinson, Callie Hernandez, Andy Faulkner, Will Madden, Pete Ohs When Jessica's stalker surprises her in New Mexico, she must seek help from beyond the grave to get rid of him for good. Cast List: Callie Hernandez, Will Madden, Ashley Denise Robinson, Andy Faulkner (World Premiere)
The Blind Man Who Did Not Want To See Titanic (Finland) Director/Screenwriter: Teemu Nikki, Producers: Jani Pösö, Teemu Nikki An intense movie, shot from a blind man's perspective. An atypical action/thriller film about a man who has to go through hell to reach his loved one. Cast List: Petri Poikolainen, Marjaana Maijala, Samuli Jaskio, Rami Rusinen, Hannamaija Nikander, Matti Onnismaa (North American Premiere)
---
HEADLINERS: Big names, big talent: Headliners bring star power to SXSW, featuring red carpet premieres and gala film events with major and rising names in cinema.
Bodies Bodies BodiesDirector: Halina Reijn, Screenwriters: Kristen Roupenian, Sarah Delappe, Chloe Okuno, Joshua Sharp, Aaron Jackson, Producers: David Hinojosa, Ali Herting, Lara Costa-Calzado, Tatiana Bears When a group of rich 20-somethings plan a hurricane party at a remote family mansion, a party game turns deadly in this fresh and funny look at backstabbing, fake friends, and one party gone very, very wrong. Cast List: Amandla Stenberg, Maria Bakalova, Pete Davidson, Rachel Sennott, Myha'la Herrold, Chase Sui Wonders, Lee Pace (World Premiere)
The Unbearable Weight of Massive TalentDirector: Tom Gormican, Screenwriters: Tom Gormican, Kevin Etten, Producers: Nicolas Cage, Mike Nilon, Kristin Burr, Kevin Turen In this delirious action-comedy, Nicolas Cage plays…Nick Cage. Caught between a dangerous superfan (Pedro Pascal) and a CIA operative (Tiffany Haddish), Cage must reflect upon the legacy of his career to save himself and his loved ones. Cast List: Nicolas Cage, Pedro Pascal, Sharon Horgan, Ike Barinholtz, Alessandra Mastronardi, Jacob Scipio, Lily Sheen, Neil Patrick Harris, Tiffany Haddish (World Premiere)
---
NARRATIVE FEATURE COMPETITION: Panavision, the global provider of optics, cameras, and end-to-end services that power the creative vision of filmmakers, is sponsoring the Narrative Feature Competition. Eight world premieres, and eight unique ways to celebrate the art of storytelling.
Slash/Back (Canada) Director: Nyla Innuksuk, Screenwriters: Nyla Innuksuk, Ryan Cavan, Producers: Dan Bekerman, Christopher Yurkovich, Alex Ordanis, Nyla Innuksuk, Stacey Aglok McDonald, Alethea Arnaquq-Baril, Ethan Lazar  In a remote Arctic community, a group of Inuit girls fight off an alien invasion, all while trying to make it to the coolest party in town. Cast List: Tasiana Shirley, Alexis Wolfe, Chelsea Prusky, Frankie Vincent-Wolfe, Nalajoss Ellsworth (World Premiere)
---
NARRATIVE SPOTLIGHT: High profile narrative features receiving their World, International, North American, or U.S. premieres at SXSW.
The CowDirector: Eli Horowitz, Screenwriters: Eli Horowitz, Matthew Derby, Producers: Raphael Margules, JD Lifshitz When her boyfriend runs off with a younger woman, Kath (Winona Ryder) attempts to move on with her life — but she begins to suspect his disappearance is not what it seems. Cast List: Winona Ryder, Dermot Mulroney, John Gallagher Jr, Owen Teague, Brianne Tju (World Premiere)
The PrankDirector: Maureen Bharoocha, Screenwriters: Becca Flinn-White, Zak White, Producer: Steven J. Wolfe  Ben, and his slacker friend, Tanner play a prank on their high school physics professor when she fails them on a test. They teach the imperious, demanding instructor a lesson by falsely accusing her of the murder of a missing student on social media. Cast List: Connor Kalopsis, Ramona Young, Rita Moreno, Keith David, Kate Flannery, Meredith Salenger, Johnathan Kimmel, Nathan Janak, Betsy Sodaro, Romel De Silva (World Premiere)
---
24 BEATS PER SECOND: Showcasing the sounds, culture and influence of music and musicians, with an emphasis on documentary.
CypherDirector/Screenwriter: Chris Moukarbel, Producers: John Hodges, Tony Hernandez, Lilly Burns, Chris Moukarbel, Tierra Whack, Anthony Seyler, Sanjay Sharma, Roya Rastegar A psychological thriller about and starring the artist Tierra Whack that delves into fame and the conspiracy theories surrounding the music industry. The film takes the form of a music documentary. Cast List: Tierra Whack, Johnny Medina, Kenete Simms, Jamila Curry, Camille Fleming, Natalia Leigh Brown, Bionca Bradley, Chris Anthony, Nyla Naveah, Vanja Asher (World Premiere)