'Subspecies V: Bloodrise' is playing for one night only at 24 Alamo Drafthouse locations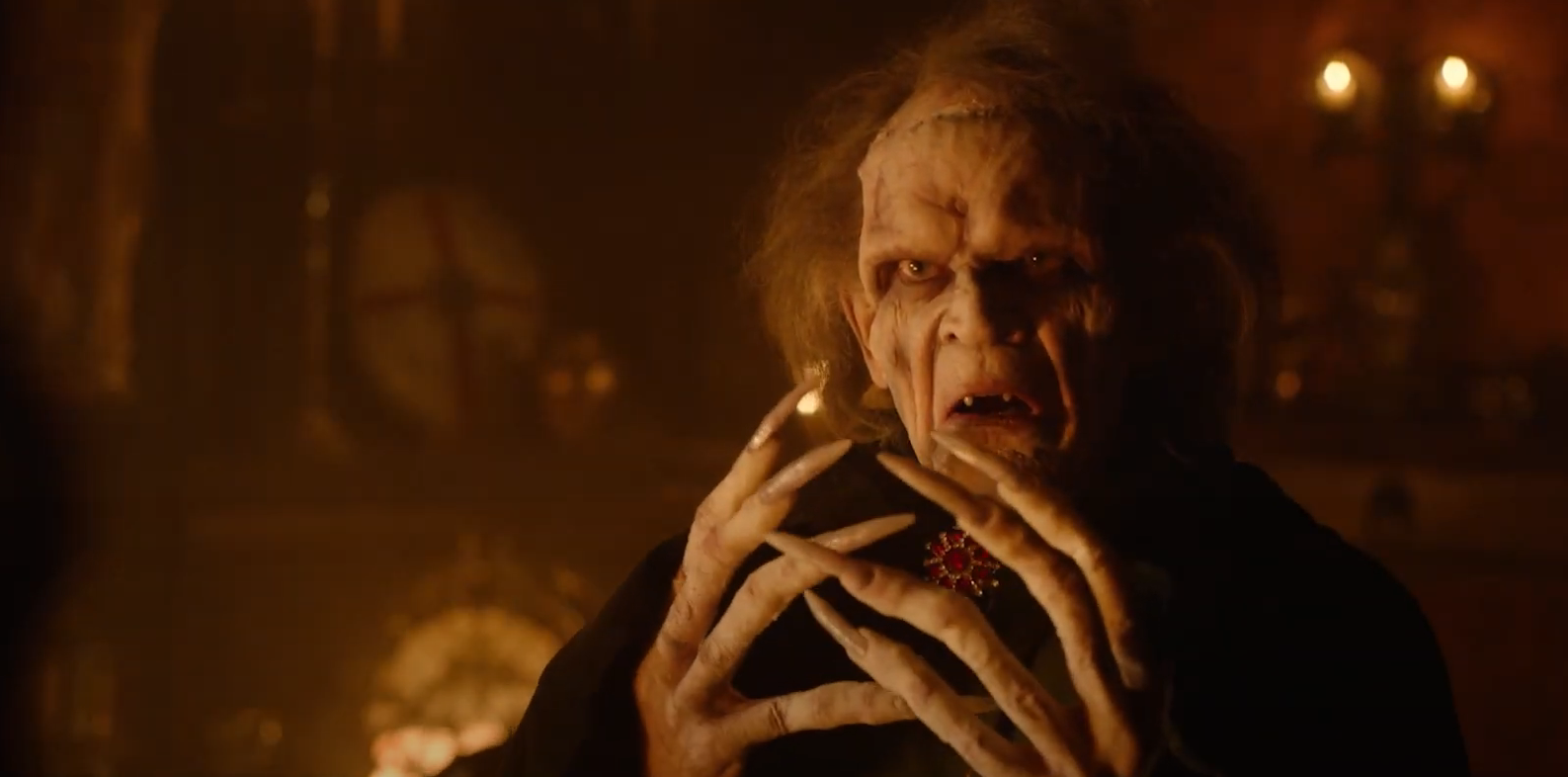 Full Moon's Subspecies franchise returns with Subspecies V: Bloodrise, a prequel that will have a one-night-only theatrical premiere this May.
The sixth terrifying edition in the venerable Full Moon picture franchise has just received a limited theatrical release from Alamo Drafthouse Cinema and Full Moon Films.
The film, which depicts the genesis story of the immortal bloodsucker Radu, will be shown at 26 Alamo Drafthouse locations as part of the company's renowned Graveyard Shift series on Monday, May 15th, 2023. The special Graveyard Shift screening will include an exclusive introduction and a pre-recorded post-screening Q&A with cast members and director Ted Nicolaou.
Tickets are available now at drafthouse.com for the following locations.
Tickets are available now at drafthouse.com for the following locations. 
Austin, TXSlaughter Lane Village
Central VirginiaCharlottesville
Chicago, ILWrigleyville
Washington D.C.Crystal City DC Bryant Street
Denver, COWestminster Sloans Lake Littleton
El Paso, TXMontecillo East El Paso
Houston, TXLaCenterra
Los Angeles, CADTLA
Lubbock, TXNew York City, NYBrooklyn Lower Manhattan Staten Island Yonkers
Northern VirginiaLoudoun Woodbridge
Raleigh, NC
San Antonio, TXStone Oak Park North
San Francisco, CANew Mission
Springfield, MO
St. Louis, MOCity Foundry
"We couldn't be more delighted about this collaboration," adds Full Moon Features founder and Subspecies V: Bloodrise producer Charles Band. "This is a rich, Gothic, aesthetically spectacular horror film, and I'm glad that our fans will be able to experience it where it belongs: on the big screen!"
"It's an honor to be able to present a theatrical screening of this new Full Moon Features picture," adds Alamo Drafthouse programmer Robert Saucedo. "Horror fans adore Charles Band, Full Moon, and the Subspecies series." I'm thrilled that we'll be able to assist fans to watch the newest installment of the franchise on the big screen, where it belongs."
Subspecies V: Bloodrise depicts Radu's (once again performed by series regular Anders Hove) transformation from a noble Church warrior to a depraved, blood-hungry beast of the night. Radu is taken from his demon mother and vampire father on the night of his birth by crusaders, and he grows up unaware of his horrific heritage. Trained and exploited by a fraternity of mystic monks to slaughter all church foes, fate takes him back to his father's castle one night, armed with the monster-slaying Sword of Laertes, to destroy the vampire Vladislas and regain a holy relic, the Bloodstone.
This sensuous, violent, and operatic exploration of evil marks a stunning return for one of the screen's most iconic monsters and was shot in Serbia, in and amid medieval castles and ruins, and co-starring original series star Denice Duff in a surprise role.
Full Moon's original film, Bloodstone, was released in 1991, followed by Bloodlust in 1994, Vampire Journals in 1997, and Bloodstorm in 1998.