Smile (2022) and the Terror of Trauma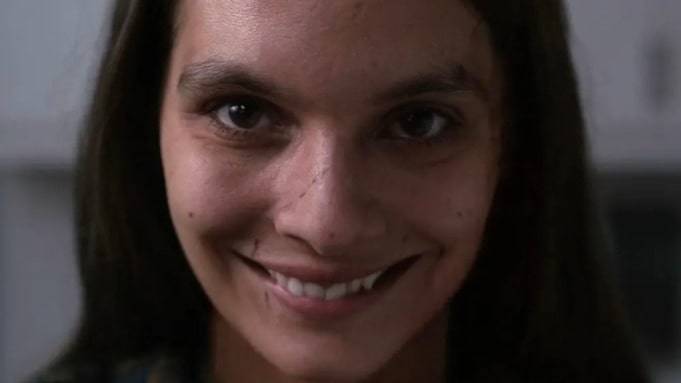 Newly released horror thriller Smile feels almost reminiscent of early 2010s horror films that deal with the complexities of the mind and trauma. What separates Smile from these films, however, is that trauma isn't used as a metaphor for the horror, but rather what keeps it going. In this film, trauma is an unrelenting curse that seeks to consume its victims and spread to as many as possible.
Smile shines as Parker Finn's feature directorial debut. With unsettling cinematography and creepy sound effects, the film sets a tone that makes us feel like we're never really safe. 
The story focuses on Dr. Rose Cotter (Sosie Bacon), a psychiatric doctor who works in a hospital in their emergency mental health ward. Due to childhood trauma from her own family's history of mental illness, Rose appears to really love her job and helping others. That all changes when a young PhD student Laura (Caitlin Stasey) comes into the hospital terrified and paranoid of an evil, smiling entity haunting her. Rose wants to help, but is powerless to stop Laura from taking her own life in a gruesome display, but not before giving Rose the most unsettling smile of all time. This further traumatizes Rose and leads her to start seeing this horrifying entity as well, turning her life upside down.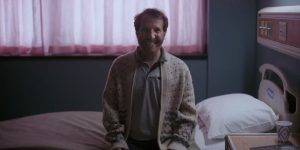 Where Smile falls short is in its scares. While there were definitely moments of shock and gore, almost all the best scares were given away in the promotion for the film. This didn't entirely take away from the plot, but it made the audience feel like we knew what to expect. Nevertheless, the film still satisfies with truly harrowing moments of terror and unexpected twists. This can be particularly seen in Caitlin Stasey's creepy and relentless smile. Though her character doesn't stick around long, her presence can be felt throughout the entire film, personifying the overwhelming trauma that Rose is struggling with, both very real and not real at all. 
Possibly the scariest thing about Smile is its unflinching grimness. The film isn't afraid of showing the reality of how mental illness and trauma affect more than just those who experience it. We're shown how trauma spreads, uncontained, and consumes individuals. All Rose can do is try to break that cycle on her own by facing her own pain.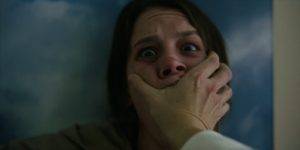 Smile is out now in theaters only.