Sean Penn Is On The Battlefield In Ukraine Filming Documentary About Russian's Invasion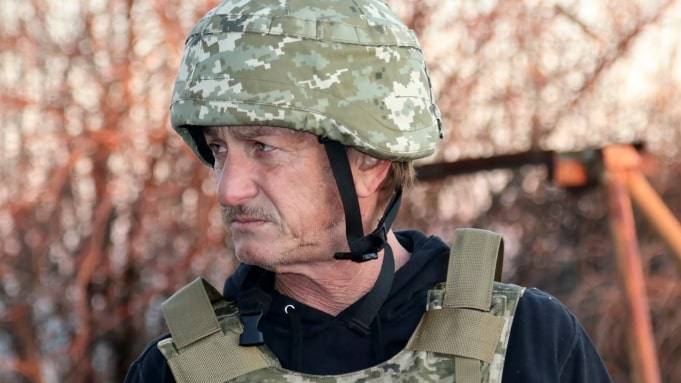 Variety reports that famous actor Sean Penn is currently in Ukraine filming a documentary to document the ongoing war declared by Russia towards Ukraine.
The Oscar-winning actor showed up at a press conference on Thursday in the Ukraine capital of Kyiv listening to government officials speak about the crisis.
The new documentary is a Vice Studios production in partnership with Vice World News and Endeavor Content.
"Sean Penn is demonstrating bravery that many others have been lacking, in particular some Western politicians. The more people like that — true friends of Ukraine, who support the fight for freedom — the quicker we can stop this heinous invasion by Russia."
The actor ha also been at the core of many anti-war and humanitarian operations over the years. In 2020 Discovery Plus Documentary "Citizen Penn" he talked about the struggle to set up the non-profit organization Community Organized Relief Effort, also known as CORE, in response to the Haiti earthquakes of 2010. This amazing world class actor has also helped with COVID-19 testing and vaccines across the country. A true world leader which sustains good cause among all people and living creatures.
Penn words on Friday:
"Already a brutal mistake of lives taken and hearts broken, and if he doesn't relent, I believe Mr. Putin will have made a most horrible mistake for all of humankind, President Zelensky and the Ukrainian people have risen as historic symbols of courage and principle. Ukraine is the tip of the spear for the democratic embrace of dreams. If we allow it to fight alone, our soul as America is lost."