Sally Struthers Stars in Horror Film 'Evil Sublet' Inspired by True Events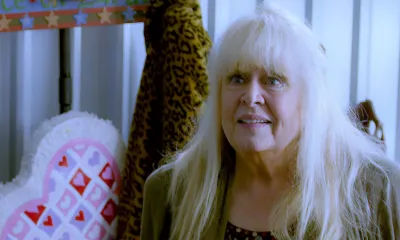 Sally Struthers Stars in Horror-Comedy 'Evil Sublet' Acquired by Lion Heart Distribution.
Lion Heart Distribution has recently acquired the North American rights to the upcoming horror-comedy film "Evil Sublet," directed by Allan Piper and featuring Sally Struthers ("All in the Family") in a leading role. The news was first reported by Deadline.
Alongside Struthers, Jennifer Leigh Houston also stars in the film stylized as "eVil Sublet."
The plot revolves around a New York couple who believes they've struck gold when they find an affordable apartment. However, their luck quickly turns sour as they realize their landlords are the embodiment of pure evil, demanding payment in the form of their lives.
Deadline reveals that the film draws inspiration from mysterious real-life events that occurred in Piper's own apartment, shared with his wife (played by Leigh Houston), located in New York's East Village, also known as "the eVil."
In a statement, Sally Struthers expressed her excitement about being involved in the project, stating, "I'd rather be part of the scaring than be scared. Horror films frighten the poop out of me. And then they stay with me. 'eVil Sublet' is sure to leave creepy images permanently emblazoned in people's minds."
CEO Jerome Courshon of Lion Heart praised the filmmaking team behind "Evil Sublet," highlighting their ability to create an exceptional horror-comedy that not only satisfies genre fans but also surprises mainstream audiences with its humorous and wicked social commentary throughout the film.
Fans can anticipate the release of "Evil Sublet" through Lion Heart Distribution, offering a unique blend of horror and comedy for audiences to enjoy.