Rob Zombies Shares With Us A First Look At Cassandra Peterson In 'The Munsters' Movie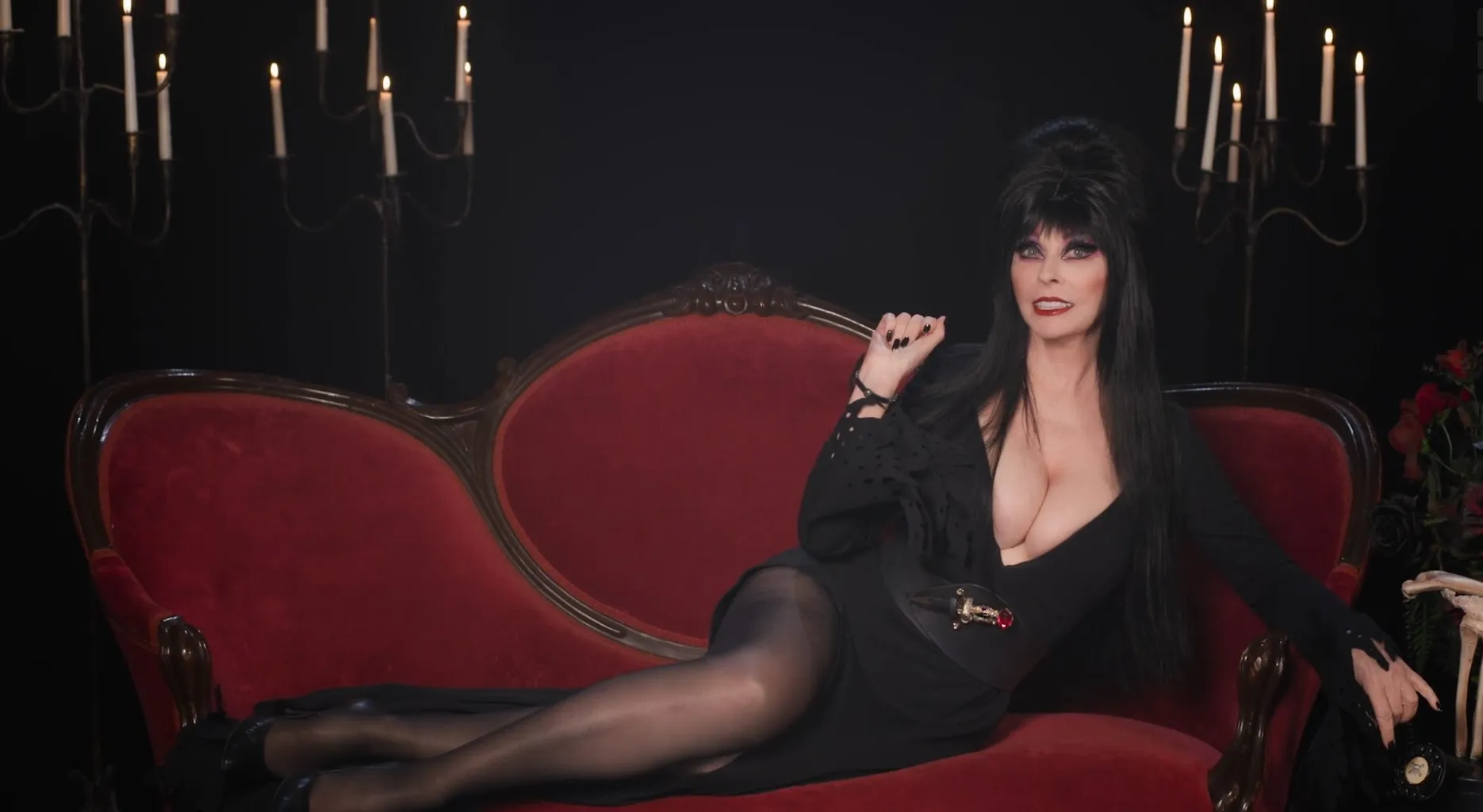 Just one day after the film received its "PG" rating, we've got another fresh new look at Rob Zombie's The Munsters, introducing Cassandra Peterson's character in the movie!
Zombie writes on Instagram, "Straight from the set of THE MUNSTERS is your first look at Barbara Carr, the #1 real estate agent in all of Mockingbird Heights.
Barbara is played by none other the CASSANDRA PETERSON @therealelvira. Yes, the Mistress of the Dark has joined the cast of THE MUNSTERS. "
Peterson is of course the actor behind the iconic Elvira character, and it only makes sense that Zombie and the "Mistress of the Dark" are finally working together.
Jeff Daniel Phillips is playing Herman Munster and Sheri Moon Zombie is playing Lily Munster in Zombie's movie, with Daniel Roebuck co-starring as Grandpa Munster. Richard Brake (31, 3 from Hell) is playing Dr. Henry Augustus Wolfgang. Catherine Schell ("Space: 1999," The Return of the Pink Panther) is playing "Zoya Krupp the gypsy queen." "Lost" actor Jorge Garcia is playing new character Floop, described by Zombie as "Dr. Wolfgang's hunchback assistant and Herman Munster's best buddy."
Zombie is directing the film for Universal Home Entertainment, and it's possible that The Munsters may end up being a Peacock exclusive. That last bit has not been confirmed.
"The Munsters" is streaming on Peacock. That series ran for just two seasons between 1964 and 1966, spawning several feature films and a sequel television series titled "The Munsters Today" (1988 – 1991). Most recently, Bryan Fuller's "Mockingbird Lane" reimagined the series for NBC, but never made it past a pilot episode.
View this post on Instagram