Rob Zombie Attends Free 20th Anniversary Showing of 'House of 1000 Corpses' in Santa Monica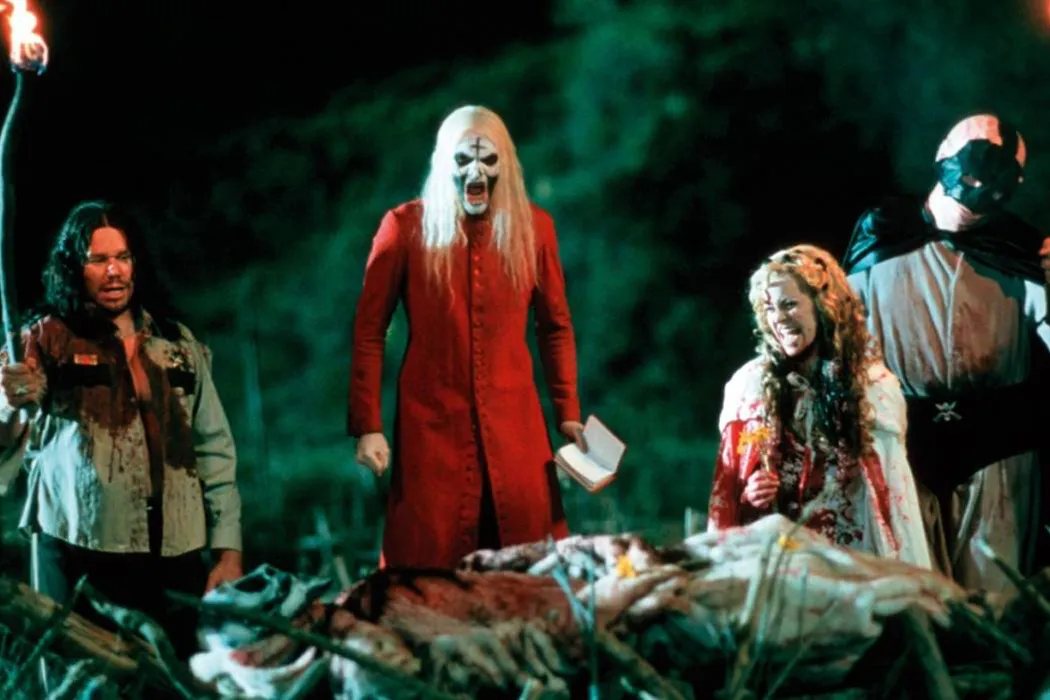 The 20th anniversary of Rob Zombie's feature debut House of 1000 Corpses is this year, and we've discovered that a special revival screening is coming to California.
Beyond Fest presents House of 1000 Corpses' 20th Anniversary FREE SCREENING on Thursday, April 13 at 7:30 p.m. at the Aero Theatre in Santa Monica, California.
Rob Zombie and Sheri Moon Zombie will both be in attendance!
"When Rob Zombie's House of 1000 Corpses sliced its way into theaters 20 years ago, 1970s-style horror – and camp – returned with bone-snapping, scream-inducing vengeance," according to Beyond Fest previews. In this first installment of a trilogy, Zombie directs the Firefly family, a group of backwoods sadists who drag two young couples into a nightmare world of torture, satanic ritual, and cannibalism. House of 1000 Corpses, starring horror luminaries Sheri Moon Zombie, Bill Moseley, Sid Haig, and Karen Black, is both an homage to a bygone period and a terrifyingly good time from an inventive, unparalleled shock-master.
This screening is made possible with the kind support of Lionsgate. The House of 1000 Corpses (20th Anniversary Edition) Blu-ray is available to pre-order now.