'On The Edge' The Soska Sisters Are Back With New Thriller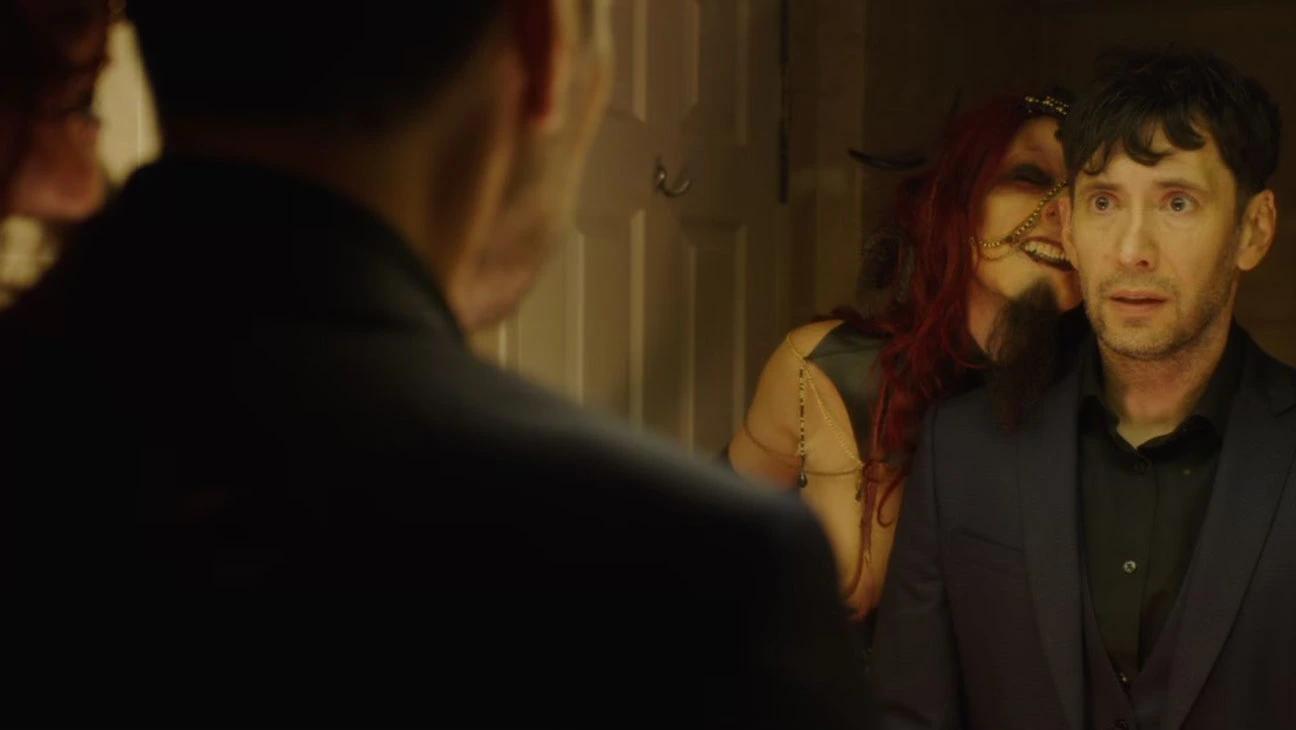 Jen & Sylvia Soska (American Mary, Rabid) are back with a brand new movie titled "On the Edge, today we have a first-look image.
The film is set to World Premiere at Frightfest Halloween.
In 'On The Edge'
"Family man Peter, played by Aramis Sartorio, is getting more than he bargained for when he books a session with the sadistic Mistress Satana (Jen Soska)."
In the cast, we find also Sylvia Soska as Claire, Ola Dada as the desk clerk, Andrea Jin as the maid, Brianne Finn-Morris as Tori, Alanna Finn-Morris as Chloe, Ivan Decker as the newscaster, Mackenzie Gray as Senator Coleman and Sophie Buddle as Kaitlyn.
Jen & Sylvia Soska wrote, directed, and produced On the Edge.