New Clip of the "Killer Ladies" for the new Film Evil Dead Rise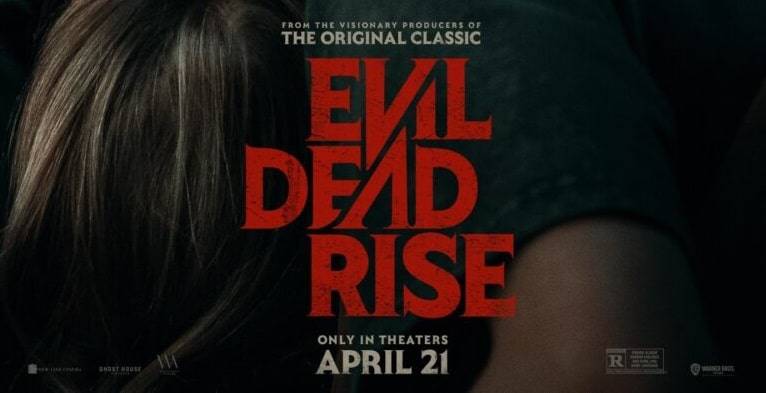 Joblo reports that the official Twitter account for the Evil Dead franchise shared a clip of the "killer ladies" we'll be seeing in the new film Evil Dead Rise, which is scheduled to reach theatres on April 21st. To see these killer ladies in action, check out the Twitter embed below!
The women of #EvilDeadRise are killing it! #KillerLadies #InternationalWomensDay #IWD2023 pic.twitter.com/zmmkr502r2

— Evil Dead (@EvilDead) March 8, 2023
Franchise creator Sam Raimi handpicked Lee Cronin to write and direct a new Evil Dead movie after seeing his feature directorial debut The Hole in the Ground. The story Cronin crafted for Evil Dead Rise has the following synopsis: A road-weary Beth pays an overdue visit to her older sister Ellie, who is raising three kids on her own in a cramped L.A apartment.
The sisters' reunion is cut short by the discovery of a mysterious book deep in the bowels of Ellie's building, giving rise to flesh-possessing demons, and thrusting Beth into a primal battle for survival as she is faced with the most nightmarish version of motherhood imaginable. Although the film is set in Los Angeles, the filming actually took place in New Zealand. Lily Sullivan and Alyssa Sutherland star as the estranged sisters at the heart of the story. Gabrielle Echols, Morgan Davies, and Nell Fisher play Ellie's three kids. Mia Challis is playing Jessica, "an 18-year-old girl, who is obsessed with fashion and Instagram.
Jessica loves to be the center of attention, although she is smarter than she lets on". Evil Dead franchise star Bruce Campbell doesn't appear in the new film, as he has formally retired from playing the role of the bumbling hero Ash (although he might still voice the character for an animated series), but he did produce the film alongside Raimi and Rob Tapert, as those three hold the rights to the series. Evil Dead Rise is a collaboration between Warner Bros., New Line Cinema, and Ghost House Pictures.
Check out more news here!