'Monstrous' The New Horror Movie With Christina Ricci Will Release This May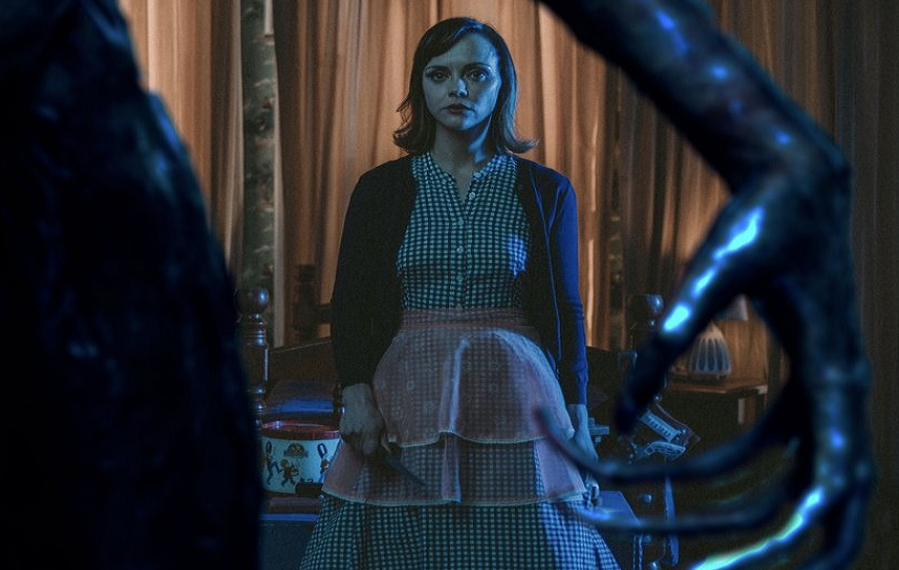 Fresh off Showtime's "Yellowjackets," Christina Ricci will next be seen in the monster movie Monstrous, and we've learned that Screen Media has acquired North American rights.
Deadline reports this afternoon, "The Chicken Soup for the Soul Entertainment company plans to release the film in theaters and on demand on May 13."
Christina Ricci toplines the horror movie Monstrous, which marks the return of The Lost, All Cheerleaders Die and I Know Who Killed Me director Chris Sivertson. In the film, "Laura (Christina Ricci), traumatized by an abusive relationship, finally runs away from her former husband with her seven-year-old son Cody.
But in their new, idyllic and remote sanctuary, they find they have another, bigger and more terrifying monster to deal with…one that will test both their mental health issues to the limit." Colleen Camp (Police Academy, Clue, "The Twilight Zone") costars. "The glossy, twist-filled Monstrous is exactly the kind of unforgettable thriller we're eager to release," Screen Media said in a statement.
"The film is all the more special thanks to the iconic charm of Christina Ricci in a complex lead performance." "Screen Media excels at connecting hungry audiences with fresh and original genre movies," added Chris Sivertson.
"I'm thrilled they will be unleashing Monstrous on North America." First up, Monstrous will have its International Premiere at the forthcoming FrightFest in Glasgow where it will screen this weekend, on Saturday, March 12th. You can see Christina Ricci in the previously released Monstrous trailer below.