Director Ti West's prequel "Pearl" brings us the backstory of the monstrous villain of a dark sadomasochism picture.
Discover where to buy the tickets down below!
Pearl's main character, sensationalizes the idea of making it on the big screen but her reality is quite the opposite. She's stuck at home having to take care of her ailing father, and overbearing mother running the farm.  Pearl is married and her husband is away at war. during this time, it was 1918 the first World War. There is a deadly flu pandemic that killed more than 615,000 people in the United States alone.  People are staying home nervous and scared.  Pearl's German mother wants her to stay close to the farm and not to be around people for fear that she may catch the virus.  I couldn't help but make connections to COVID -19.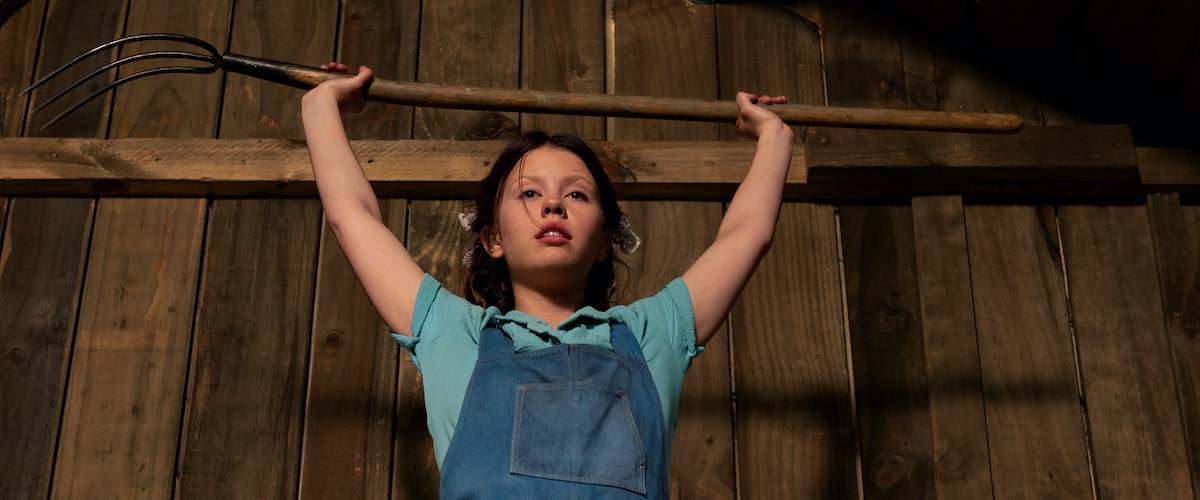 Pearl wants nothing more than to be a star. This is a global phenomenon.  A desire in this younger generation today is to feel important and be seen.   What better way to be seen, than on the big screen?
In Pearl:
"Trapped on her family's isolated farm, Pearl must tend to her ailing father under the watch of her mother. Lusting for the glamorous life she's seen in the movies, Pearl's temptations and repressions collide in the origin story of X's iconic villain."
In the cast, we find David Corenswet, Mia Goth, Emma Jenkins-Purro, Alistair Sewell, Matthew Sunderland, and Tandi Wright.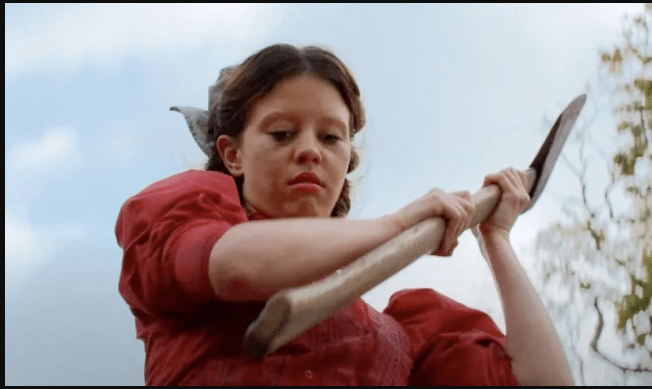 What do you call a girl with a vivid and somewhat delusional imagination? a recipe for disaster. Pearl 2022 is out now. Buy the tickets now!