'Malum' – New Poster for the 'Last Shift' Reimagining Begins the Ritual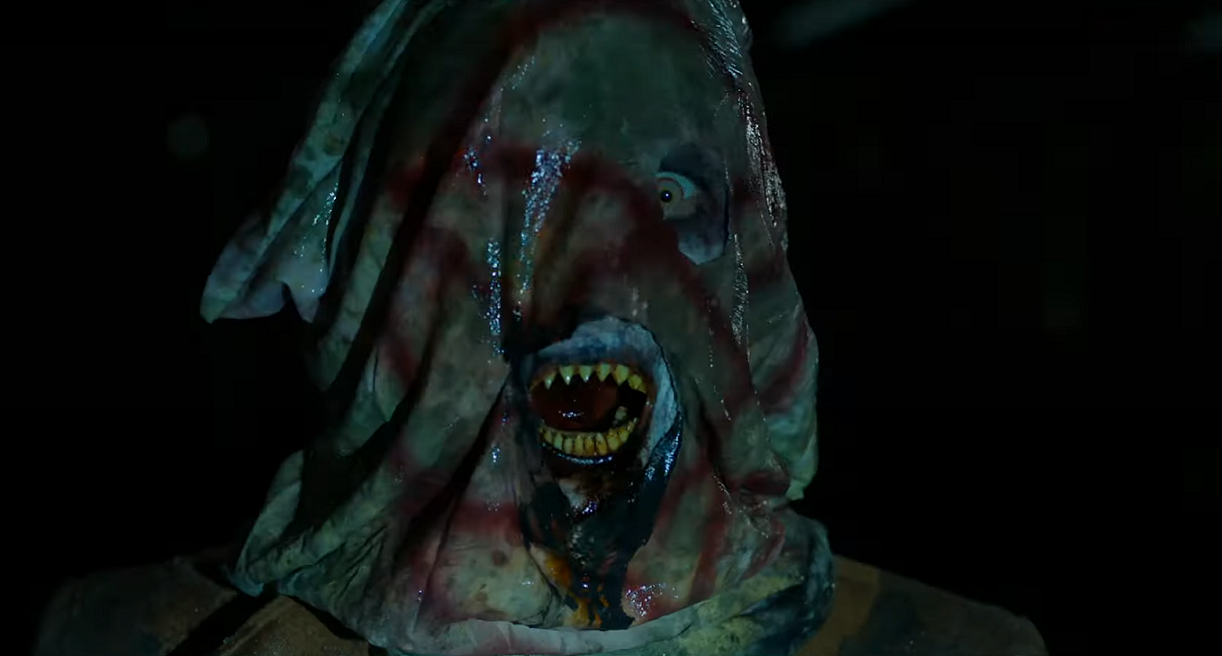 Malum, an enhanced remake of the 2014 horror film Last Shift, is the first original production from the brand-new genre studio Welcome Villain Productions. It debuts in theaters on March 31.
Start the ritual with the brand-new poster below while you wait.
Malum is a remake of the original, critically acclaimed horror hit that was directed by Anthony DiBlasi (Last Shift, Dread, Extremity) and co-written by DiBlasi and Scott Poiley (Last Shift, Missionary, Exhume).
"A newly recruited police officer named Jessica Loren is given the last shift, in a defunct police station where a notoriously cruel cult met its demise years before, in her quest to learn the mystery details surrounding her father's death. She is the only officer at the station and quickly finds herself the target of horrific paranormal occurrences. As a result, she is forced to embark on a journey in which she discovers the startling truth about her family's involvement with a deranged cult leader. Malum turns the plot of the 2014 festival smash on its head and plunges spectators into a brutal, relentless, adrenaline-fueled cult nightmare."
Malum was filmed on location in a recently shuttered prison in the heart of Louisville, Kentucky, and stars Skins, Split, Godless, and Panic actor Jessica Sula.
Additionally, the cast includes Britt George (Snowfall, Winning Time), Eric Olson (Raising Helen), Monroe Cline (Don't Worry Darling), Chaney Morrow (Haunt), Clarke Wolfe (Satanic Panic, Torn Hearts), Valerie Loo (American Horror Stories), Sam Brooks (Fear Street: Part Two – 1978), Kevin Wayne (The Outsider), Danielle Coyne (Bad Apples), Natalie Victoria (Dea (True Blood).
RussellFX's team provided the special effects makeup for the movie (Hellraiser, The Ritual, The Night House).