Jenny Slate Will Star in a Killer App Movie Titled "Mindful"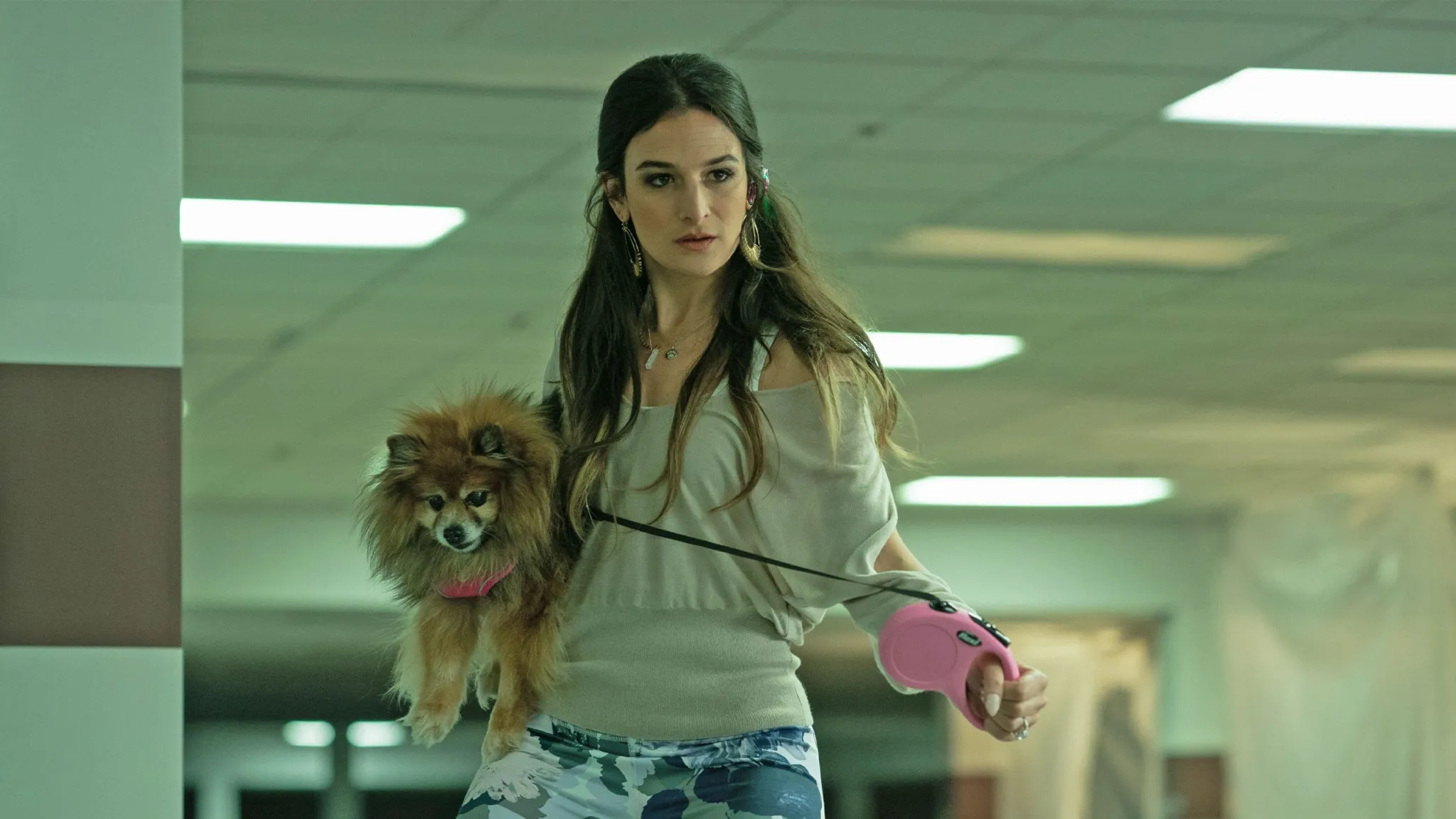 Jenny Slate (Venom, Everything Everywhere All At Once) is scheduled to make her horror entrance in Mindful, a new feature about a demonic meditation program that murders its devotees, reports Deadline.
Not only will the actor, novelist, and stand-up comedian star in the horror film, but he will also executive produce. Perry Blackshear (They Look Like People, When I Consume You) will direct.
In Mindful, "when her husband shockingly dies while meditating on the Mindful app, Angela (Slate), deeply suspicious of the new wellness craze, uncovers supernatural forces that have fused with the technology. She is compelled to face her personal demons and plunge into a terrible 'out of body' experience in order to save the people she loves as the app's popularity grows like wildfire.
Les Bohem (Daylight, Dante's Peak) wrote the script.
Deadline quoted Blackshear as saying, "I am delighted to be working with such a high caliber actress as Jenny, whose natural empathy will draw our audience inextricably into this terrifying tale, but also skewer with a straight face our collective obsession with technology and self-help culture."
"Mindful is a perfect horror movie; thrilling, haunting, and a heart-pounding rollercoaster experience, but it also has something very distinctive to say about the culture we live in," continued Calum Gray of Architect. It will capture viewers' attention and generate a lot of buzz online as it creates an imaginative, horrific universe with a distinctive antagonist and backstory.."
With Aggregate Films serving as executive producer, Tracey Nyberg (Ready or Not, The House with a Clock in Its Walls) will produce the film.
Prior to Cannes Market, Architect, a young UK sales company, began conducting worldwide sales. Mindful is anticipated to start production later this year. More casting is still being done.
For more information about this killer app horror feature, stay tuned.