In This Holiday Horror Film, Gremlins and Christmas Vacation Collide in the First Image From "There's Something in the Barn"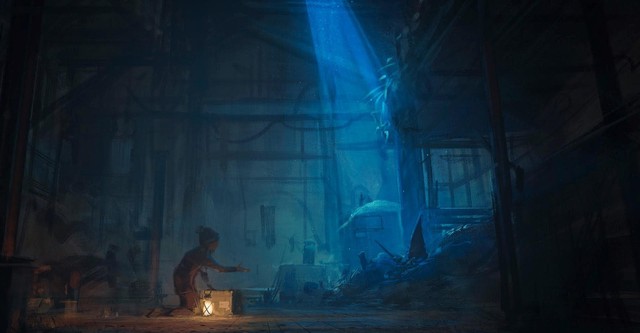 The upcoming Norwegian holiday horror There's Something in the Barn, directed by Magnus Martens is on the way.
Martin Starr (Intruders, The Serpent Queen) and Amrita Acharia (Game of Thrones, The Serpent Queen), who previously appeared together in the zombie movie Dead Snow 2 star in this movie which has been compared to "Gremlins meets Home Alone meets National Lampoon's Christmas Vacation."
A regular American family inherits a farm in the Norwegian mountains, and the story follows them as they come into contact with the difficult Barn Elf from Nordic legend.
"The family must abstain from all bright lights and loud noises and leave a bowl of porridge on Christmas Eve to avoid incurring the wrath of this gnome-like Santa."
The movie has been called "one of those fun rides you rarely come across" and "an ambitious artistic bridge between American classics and Norwegian mythology."
There's Something in the Barn is a Norwegian production that XYZ Films has executive produced and co-financed. Production on the movie started in October.
As we discover more about this holiday horror movie, stay tuned.